Museo Taurino de Málaga "Antonio Ordoñez"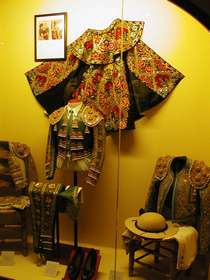 Read more
Read less
Placed in the Bullring of the Malagueta, it offers to the visitor the wide one crossed by the world of the bulls. It contains suits of lights, photographies, cartels and other valuable objects related to the national party. The name of Antonio Ordóñez takes in honor the mythical bullfighter from Ronda that so many evenings of glory he obtained in this square.
Monday to Friday from 9 am. to 2 pm. Saturdays, Sundays and bank holidays closed.
General rate: €1,80 Under 7: Free.
Services and infrastructure
Target audiences
Friends, young people, deal, Professional, Couples, Lgbti, For families, Seniors, I travel alone