Molvízar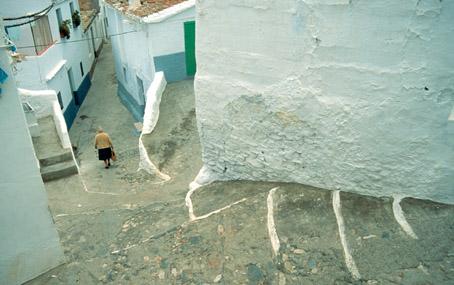 Read more
Read less
Molví­zar, located in between the last strands of the Sierra de los Guájares mountain range and the Mediterranean coast, enjoys a mild subtropical climate favourable for the growth of figs, vineyards and tropical fruits.
The south end of the municipality opens up to the coast, sharing the enchantments of the Mediterranean, i.e. a tranquil sea, a bright blue and clear sky and a gentle breeze, which duly gives its name as Costa Tropical.
History
The history of this village runs in parallel to that of other coastal villages in Granada with traces of an important commercial role when the first Mediterranean civilizations were spreading. It had moments of maximum splendour in the Arab Andalusian period due to the efficient handling of agricultural resources. It suffered from depopulation after the Moors were expelled, and the uncertain period that followed with constant fear of incursions by Berber pirates along the coastline. Presently, these villages have recovered their past prosperity thanks to the tropical-agricultural development and to the enchantment of the AREA for tourists.

Molvízar
Municipio
The weather today in Molvízar
Max

22

Min

20

Max

71

Min

68
°C
°F