Montemayor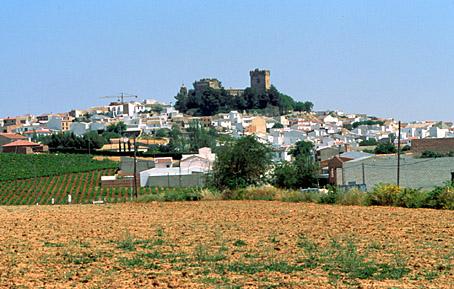 Read more
Read less
This village is located in the south of the province, in the heart of the countryside. Its landscape consists of farmland, mainly devoted to the cultivation of cereals, olives and vines.
Montemayor, which is over a thousand years old, as shown by the abundant archaeological remains found in the AREA, grew up around its Castle, built by Martin Alfonso of Cordoba using materials taken from the old Dos Hermanas Castle, of Arabic origin, which is near the village. Today, Montemayor is a compact village made up of steep streets which stretch across the hillside, filled with stately homes, bars in which to sample the local wines and hospitable people. Also worthy of note is the Mudejar-Gothic Our Lady"s Church.
History
The name of the present-day village of Montemayor is a reference to the spot on which its castle was built ("Montemayor" means "large mount").
Montemayor was conceived as a fortress village. Learned researchers relate it with the ancient town of "Ulia" which appears in the " Tabula Puetingeriana" on one of the three country roads, running from Cordoba to Anticaria.
Its recorded history dates back to the legacy left by Alfonso Fernandez de Cordoba, governor of the border and Lord of Cañete, to his son on his death in 1325, which included the Castle of Dos Hermanos. Convinced that the site of this fortress was unsuitable, he built another on a nearby hill in 1340, an important year as Alfonso XI gave him permission to found a village, which was consequently called Montemayor.

Montemayor
Municipio
The weather today in Montemayor
Max

33

Min

17

Max

91

Min

62
°C
°F