Partaloa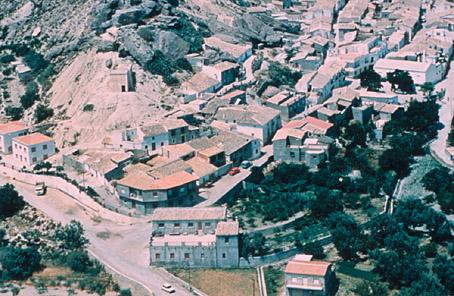 Read more
Read less
Village situated in the foothills of the Sierra de las Estancias, made up of a harmonic group of houses beside the Rambla de Arquillos, within a white clay valley and flanked by two low ridges covered in a continuous layer of stone. The landscape this constitutes is quite singular.
History
Through its history it appears with very different names: Carsaloba, Cartaloba, Cantalobo, Paralobra, in the Papal Bull of 1505 it appears as Partaloba, the name which it had until the end of the XVIII century. In the XIX century it appeared with its current name.
After the Christian conquest it passed through different hands due to transfer or sale. The Catholic Monarchs gave Partaloa to don Diego Hurtado de Mendoza who named Muhammad Valenci as governor. In 1501 it was sold to don Jose Álvarez de Toledo y Osorio Cordoba y Guzman, owner of the estates of Cantoria and Partaloa. In the year 1515 it was sold by the Duke of Cantoria and Partaloa to don Pedro Fajardo for two and a half million "maravedí­es" (an old Spanish coin), of these, 150 were for the buildings and forts and the rest for the 470 vassals that there were in both villages at a price of 5,000 "maravedí­es" each. Pedro Tortosa was named governor.
The tradition of the "farras" is worth mentioning. They are parties held by friends where they eat and drink, or "La Cencerrá" an occasion celebrated with songs, the noise of tin cans and saucepans at night when there is a marriage between two people one of whom is a widow or widower.
Partaloa
Municipio
The weather today in Partaloa
Max

16

Min

11

Max

60

Min

51
°C
°F