Peñarroya-Pueblonuevo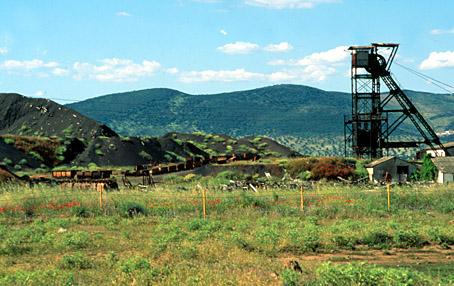 Read more
Read less
The village is located in the north of the province, in the Alto Guadiato region, in surroundings which, though significantly altered by the mining industry, still retain a wealth of holm oak groves, pastures and mountains. Within its boundaries stands Sierra Boyera Reservoir, which attracts a number of species of bird, such as the crane, stork and duck.
The village, which consists of two districts, is historically linked with mining, and as a result its importance has declined as the mines have gradually become exhausted. However, it still retains architectural remains of its wealthy past, such as the French quarter, the Administrative Building and St. Barbara"s Clinic, all of French influence.
History
The joining of the two villages, which were independent until 1927, saw the creation of present-day Peñarroya-Pueblonuevo, whose two names have separate origins. Peñarroya ("red rock") is a reference to the colour of the huge rock at whose feet the village lies; while Pueblonuevo ("new village") is an allusion to the recent founding of the village, which was the fruit of the union of two districts -Pueblonuevo and El Terrible- which had appeared as a result of the development of mining in the AREA, which was to change the village"s history, came in the late 18th century (1778).

Peñarroya-Pueblonuevo
Municipio
The weather today in Peñarroya-Pueblonuevo
Max

34

Min

17

Max

93

Min

62
°C
°F