Pozoblanco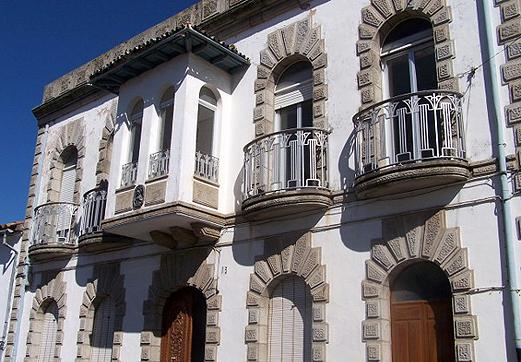 Read more
Read less
Located in the north east of the province, this village stands at the heart of the Los Pedroches region, of which it is considered the capital. Its landscape therefore displays the typical characteristics of this mountainous area, with extensive pastures of oak, used for extensive grazing of cattle, sheep and ibérico pig. Apart from that, there are also cereal crops and olive trees.
The city, as commercial and administrative center of the region, is the result of a mixture of tradition and modernity. On the one hand, we find cozy streets of traditional houses where it joins the granite and limestone, such as defining elements of the architecture of the area, and secondly, there is new construction of modern buildings and wide streets. Worthy of note are the parish churches of Saint Catherine and Saint Sebastian.
History
The capital of the Pedroche Valley region.
The present-day name of the town is first documented in 1425. Tradition has it that it is derived from the presence of a well (pozo) on the site of the first houses built here.
Relics found in the Sierra del Aguila point to the presence of Neolithic Man; at La Venta Velasco and Carboneros, Bronze Age remains have been discovered. Evidence of Prehistoric Man is provided by funereal dolmens.
Pozoblanco dates back to the 14th century; its first inhabitants were shepherds who came to the area from Pedroche.
In 1478, the Catholic Monarchs granted it village status. In 1560, Cordoba lost control of Pozoblanco when it became part of the Marquis of El Carpio's lordly estate.
In 1641, the Seven Villages of Los Pedroches were forced to buy their own lands from the Crown; their boundaries were not fixed until 1724. In 1747, the jurisdiction of the Marquis of Carpio over the villages of Los Pedroches, Pozoblanco included, came to an end.
Pozoblanco now became an important town within the region; Charles III gave permission for the building of a court and a chief magistrate's office, the latter having previously been located in Torremilano.
By the beginning of the 19th century, the town boasted a Friends of the Country Society, a mortgage office in charge of seven villages and a post office.

Eminent citizens
Juan Gines de Sepulveda, chaplain and chronicler to Charles I (1490-1573).
Marcos Redondo Valencia, baritone (1893-1976).
Diego de la Cruz, founder of Jesus of Nazareth Hospital.

Pozoblanco
Municipio