Cultural Tourism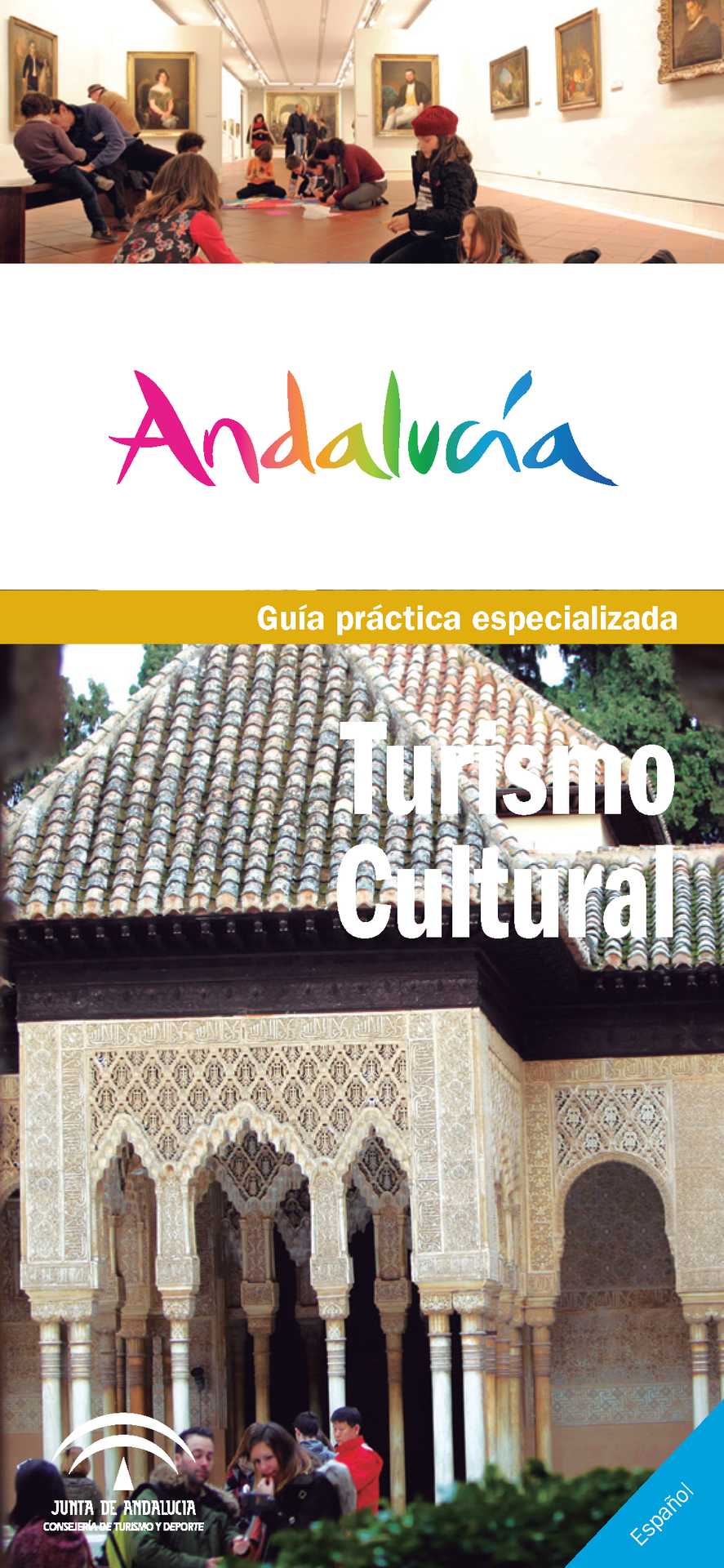 Editor
© Public Company for the Management of Tourism and Sport in Andalusia. Ministry of Tourism and Sport. Regional Government of Andalusia.
Edition
Desplegable 7 cuerpos, plegado en acordeón y al centro.
Format
7 panel accordion fold + half-fold.
Size
97 x 210 mm closed, 679 x 420 mm open.
It contains a brief but precise chronological survey of the history and monumental heritage of Andalusia, including the World Heritage Sites. It displays Andalusia's most important museums, the festivals and contests held throughout the year, those festivities declared to be of Tourist Interest, the World Intangible Cultural Heritage and other features that define the essence of Andalusia such as Flamenco, the world of bullfighting, horses and handicrafts.
The brochure includes a map that will lead readers to Andalusia's huge monumental and cultural wealth by means of sixteen itineraries through towns and cities pass by and which have a variety of common themes, from history and art, to traditions and legends.