Puebla de Don Fadrique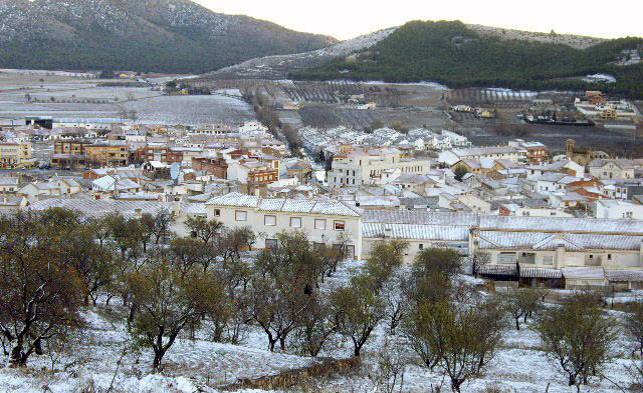 Read more
Read less
To the extreme northeast of the province of Granada, in the vicinity of Sierra de la Sagra, a magnificent natural spot of extraordinary beauty, lies La Puebla de Don Fadrique. The town centre comprises the Parish Church of Nuestra Señora de la Quinta Angustia, which was built in the 16th century, and the Casa de los Patiño, an ancestral home of the 16th century retaining interesting architectonic elements of that time.
The surroundings are ideal for hill walking through the natural AREAs of Las santas, Collados de Arriba and Casa de la Virgen. On the road that links Puebla de Don Fadrique to La Losa, visitors can find one of the most exceptional hotel complexes as part of rural tourism in Andalusia: Los Collados de la Sagra.
History
In records from 1241 it appears as La Bolteruela, a farmhouse AREA dependent on Huéscar.
Conquered by Fernando the Catholic, it is given to Don Fadrique Álvarez de Toledo, Count of Lerí­n and High Constable of Navarra, as part of his landed state. After the Moorish revolt was repressed and the prospective repopulation of these lands with people from Navarra and other parts in the north of Spain, La Bolteruela changed its name to Puebla de Don Fadrique.

Puebla de Don Fadrique
Municipio
The weather today in Puebla de Don Fadrique
Max

29

Min

16

Max

84

Min

60
°C
°F