Senés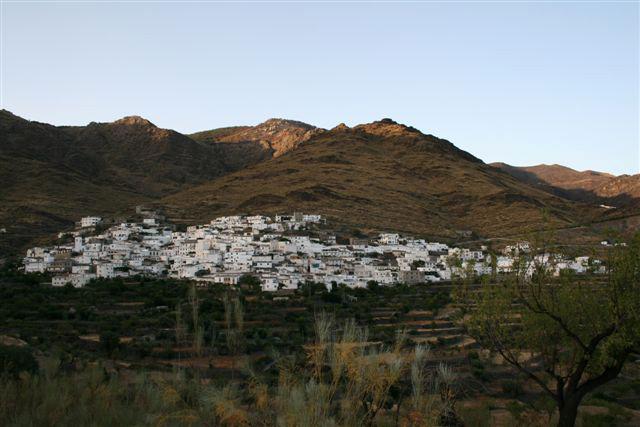 Read more
Read less
Picturesque graded village which is situated on the southern slope of the Sierra de los Filabres, on mountainous terrain which is scarcely cultivated due to the difficulty of the land and the poor quality of the soil.
The group of buildings stands out for its urbanistic singularity; the slate roofs, the stillness of the countryside and the shapes and details of its past make up a harmonious grouping.
History
The municipality is composed of five appendages: Moratón, Noria, Zarzales, Norieta and Los Nudos.

Village of Arab origin with a unique urban typology due to the use of slabs of slate in the construction.

In the municipality we find the unpopulated area of Cuesta Roca, near the village and well preserved. Construction is of stone, there are Arab inscriptions and remains of pottery. Another unpopulated area is the one in La Hoya, on the north bank of the river, where there are few burials, an iron and remains of pottery. It is important the twelfth century medieval fortress that occupies a large area of land on top of a rock.
Among its traditons and festivals is the Moors and Christians representaton, an equestrian spectacle which takes place on the Monte Icarada the last weekend in August. Another of the traditional festivals is the Night of the Donkeys, held on Easter Saturday during which the animals are changed from one yard to another.
Senés
Municipio
The weather today in Senés
Max

28

Min

18

Max

82

Min

64
°C
°F