Setenil de las Bodegas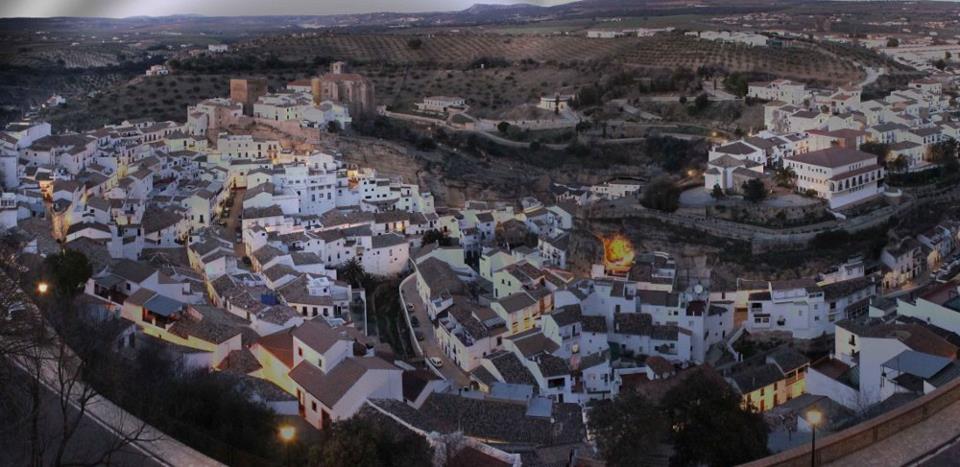 Read more
Read less
The municipal area is located in the north east of the province, in the continuation of the Ronda Valley, and its landscape comprises gently undulating fields of cereals and olive trees, across which the River Guadalporcun flows.
The village stands on a slope which cascades down from the Castle alongside the river. Its main attraction lies in the beauty and originality of its streets, particularly in the lower part, where the houses, in the manner of semi-troglodytic dwellings, take advantage of the shelter of the rocks in the gorge created by the river. Also of interest are the fortress and La Encarnacion Church.
History
Of Roman origin, although the first mention of a permanent settlement does not appear until the Arab period. The Moslems built Xatanil fortress, which was part of the cora or region of Takurunna, whose capital was Ronda.
After the Christian conquest by the Catholic Monarchs in 1484, it came under direct Crown control.
In 1630, after a number of lawsuits, the village finally freed itself from the jurisdiction of Ronda.
Guerrillas from the village played an important part in the struggle against the French during the War of Independence.

Setenil de las Bodegas
Municipio
The weather today in Setenil de las Bodegas
Max

25

Min

18

Max

77

Min

64
°C
°F