Sierro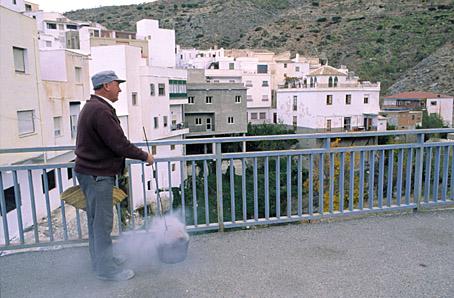 Read more
Read less
Small village situated in the Sierra de los Filabres, belonging to the AREA of Alto Almanzora. Its urban structure is reminiscent of its Arabic origins and in many ways it is similar to the villages of the Alpujarra.
History
Village situated in the AREA of Alto Almanzora. Although some consider the word Sierro to have a Berber origin, it appears that it comes from the Latin word serra which means "mountain range" or "chain".
At the beginning of the Al-Andalus period, the Sierra de los Filabres was peopled in the most part by Mozarabs. As a result of a raid by Alfonso the Fighter in the year 1125, the majority of the population went with him to repopulate the Ebro Valley. In the XV century Sierro Alto could be distinguished from Sierro Bajo.
After the Christian conquest at the end of the XV century and the War of the Alpujarras (1568-1570), the Moors were expelled from the Kingdom of Granada. Repopulation took place with settlers from Murcia, Albacete, Castile and western Andalusia.
Its current population dedicates itself to the cultivation of almonds and olives. Part of its population travels to Olula del Rio and Macael to work in the exploitation of marble. Another of their activities is the reafforestation of the mountain.
Sierro
Municipio
The weather today in Sierro
Max

12

Min

6

Max

53

Min

42
°C
°F