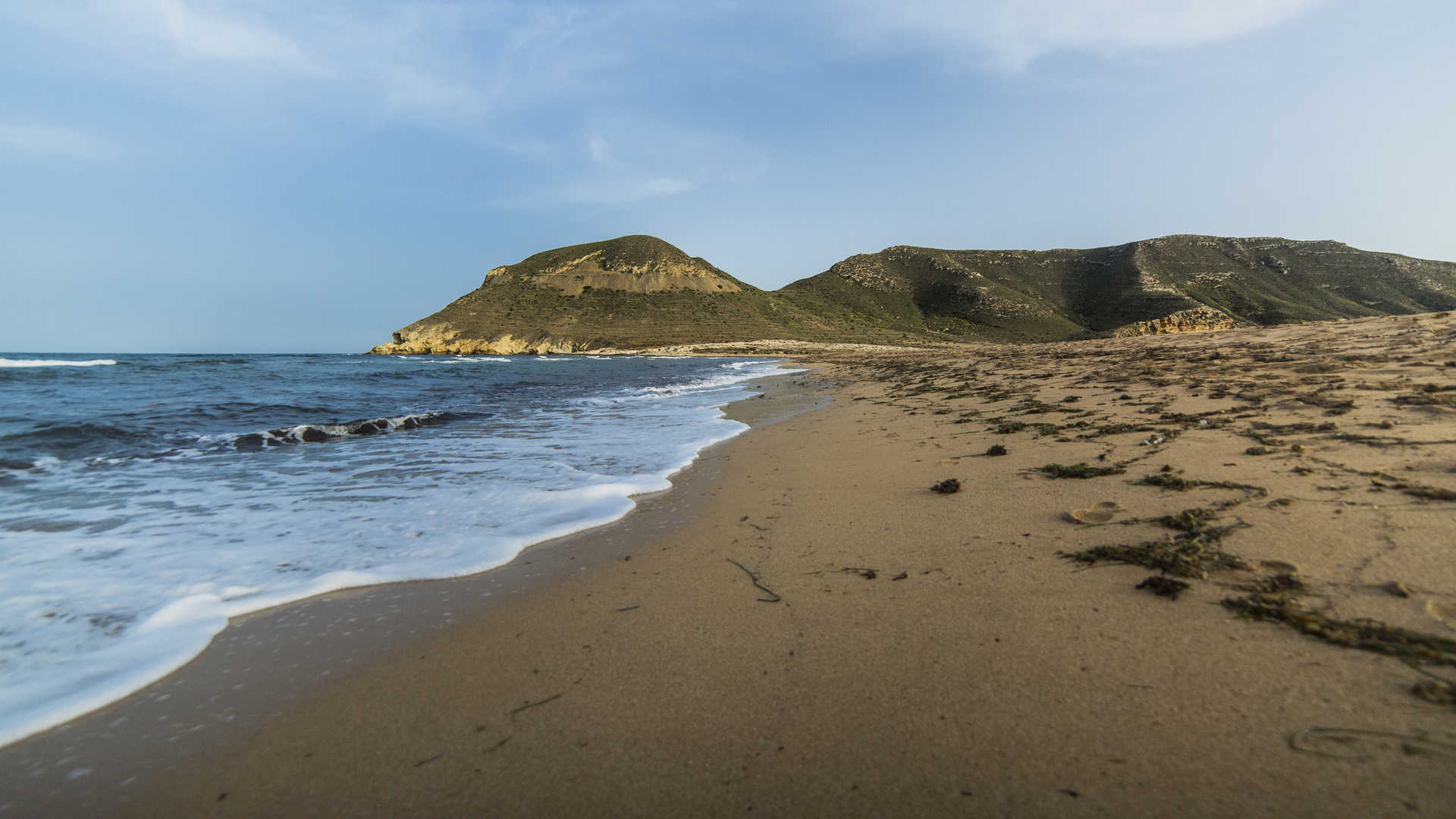 Costa de Almería
In the southern part of the peninsula, the Almería Coast extends along the Mediterranean Sea. Its landscape is very unusual: some areas are desert-like while greenhouse crops flourish in others. It is also mountainous, with rocky beaches or dunes, affording a wide range of leisure options to enjoy.
Its towns and cities still bear the traces of ancient civilisations, such as the El Argar and Los Millares cultures, with a wealth of ancient buildings, such as the Alcazaba citadel in the city of Almería and the watchtowers and castles along the coast, a sign of this area's historical importance.
The most modern cities are located at the end of the coast and beckon tourists to enjoy the climate, sea and beaches, with resorts that make the Almería Coast the perfect place for a holiday.
Heading west, before reaching Aguadulce, the coastline becomes rugged, with harsh cliffs. After this point, a flat area begins, with a succession of rapidly expanding tourist centres, such as Roquetas de Mar with its broad beaches and excellent hotel facilities. All along the coast, there are tourist areas offering a variety of sports, such as golf, tennis, sailing, windsurfing, etc. Beautiful Almerimar is a fine example. One captivating beach follows another—Guardias Viejas, Balerma and Balanegra are a few—all the way to Adra, a town dating from the Phoenician era that reached the height of its splendour during Roman times.
This coast's nature areas are also beyond compare. The Cabo de Gata-Nijar Nature Reserve is a paradisiacal spot with pristine, secluded beaches where you can enjoy the clean waters, ideal for sports like scuba diving, sailing and windsurfing. The sight of its high cliffs being struck by roaring waves is awe-inspiring.