Taberno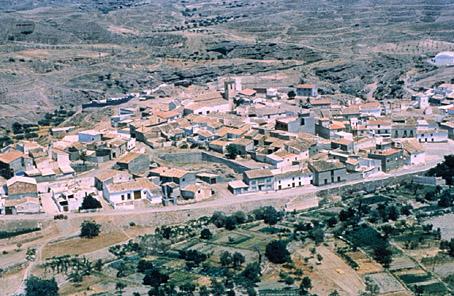 Read more
Read less
Situated in the north of the province, in the foothills of the Sierra de las Estancias, the village of Taberno is positioned on the mountain El Madroño, with the buildings concentrated around the church within a framework of steep narrow streets with small elegant houses with iron balconies, white walls and multicoloured patios.
History
Village situated in the north of the province of Almeria, in the foothills of the Sierra de la Estancias, between Murcia and the Velez. It is divided between Taberno and its annexes; Los Llanos, Santopetar, Los Pardos, Rambla de Taberno, El Aceituno, Los Camachos, Los Mundos and Cercanias.

Its independence from Velez Rubio came about from 1839 onwards. Before, there was another attempt at segregation, with the Constitution of 1812, in which there was a condition for municipal autonomy: to have more than a thousand inhabitants, sufficient territory and distance from neighbouring villages. Taberno met the conditions set by the law and its independence commenced. With the repeal of the Constitution of 1812 it once more was dependent on Velez Rubio until the Constitution of 1837 in which its situation was definitively normalized up to the present day.

At the beginning of the century it had 2,500 inhabitants. Its scarce economic resources provoked by the crises of our century meant that emigration reduced its current population to less than half. Today, favourable conditions are being created for the stability of the population and the future looks hopeful. In agriculture a series of improvements are underway, especially with reference to the perforation of new underground water reserves which will proportion an improved development. With reference to livestock, with the refrigeration centre for goat's milk "La Pastora", the sale and commercialization of this product has been made possible.

A tradition worth mentioning is that of the "Dance of the Ánimas". The groups meet on 13 December to prepare the rehearsals. After, they go through the village singing and dancing. Their speciality are dances by commission and they even allow bargaining. The money collected is used to maintain the ánimas light. The groups break up after Christmas until the following year. This tradition dates from the beginning of the XII century and there are accounts in the Official Land Register (Catastro de Ensenada) from the middle of the XVIII century.
Taberno
Municipio
The weather today in Taberno
Max

12

Min

8

Max

53

Min

46
°C
°F