Castillo de Guzmán el Bueno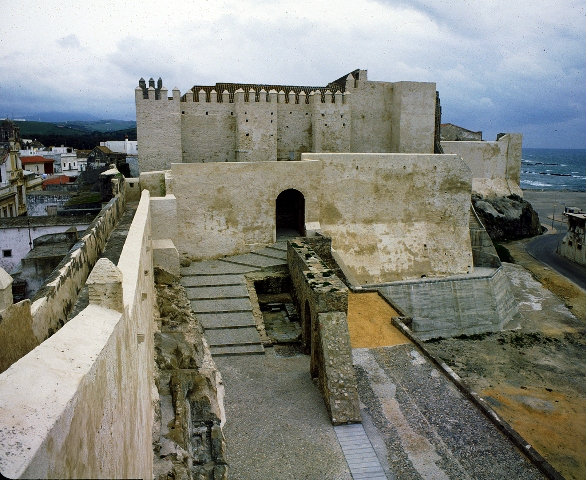 Read more
Read less
The Guzmán el Bueno Castle is located on a high outcrop, next to the sea, overlooking the southernmost Spanish city on the Iberian peninsula and one that provides access to the Strait of Gibraltar, Tarifa, in Cadiz.
The castle is named after the heroic deed of Alonso Pérez de Guzmán, then governor of the fortress. In 1294, the Muslims besieged the castle and, having Alonso's son in their power, urged him to give it up or his son would die. Alonso Pérez de Guzmán preferred to sacrifice his son before handing over the town, and even threw down his own knife from the octagonal tower for them to kill him with.
The Guzmán el Bueno castle was refurbished during the first half of the 17th century, when it was still used defensively as a bastion against the Berber pirates who ravaged these coasts during the 16th and 17th centuries.
In the 18th century, part of the walls of the Guzmán el Bueno castle were adapted for the installation of artillery and, during the Peninsular War, it was used as a barracks for the Hispanic-British troops who defended Tarifa from the French army (1811-1812).
In 1989, it was handed over to the civil administration and has been municipal property ever since. At that time, archaeological research work began, which — along with the restoration work that is still going on — affords a better interpretation and greater knowledge of the monument. This will be backed up by the creation of a Castilian-Nasrid visitor centre inside the monument.
Winter (from the 30th of September to approximately Easter): From 10 am. to 4 pm. (Last visit at 3:15 p.m.) Guided visit at noon (minimum 10 people) Summer (approximately from Easter to September): Monday-Sunday, from 10:00am to 16:00 pm nonstop (last admission 15:15 pm) Guided visit everyday at noon. (free with €4 adult admission)
Services and infrastructure
Target audiences
Seniors, For families, I travel alone, Professional, deal, Couples, young people, Lgbti, Friends