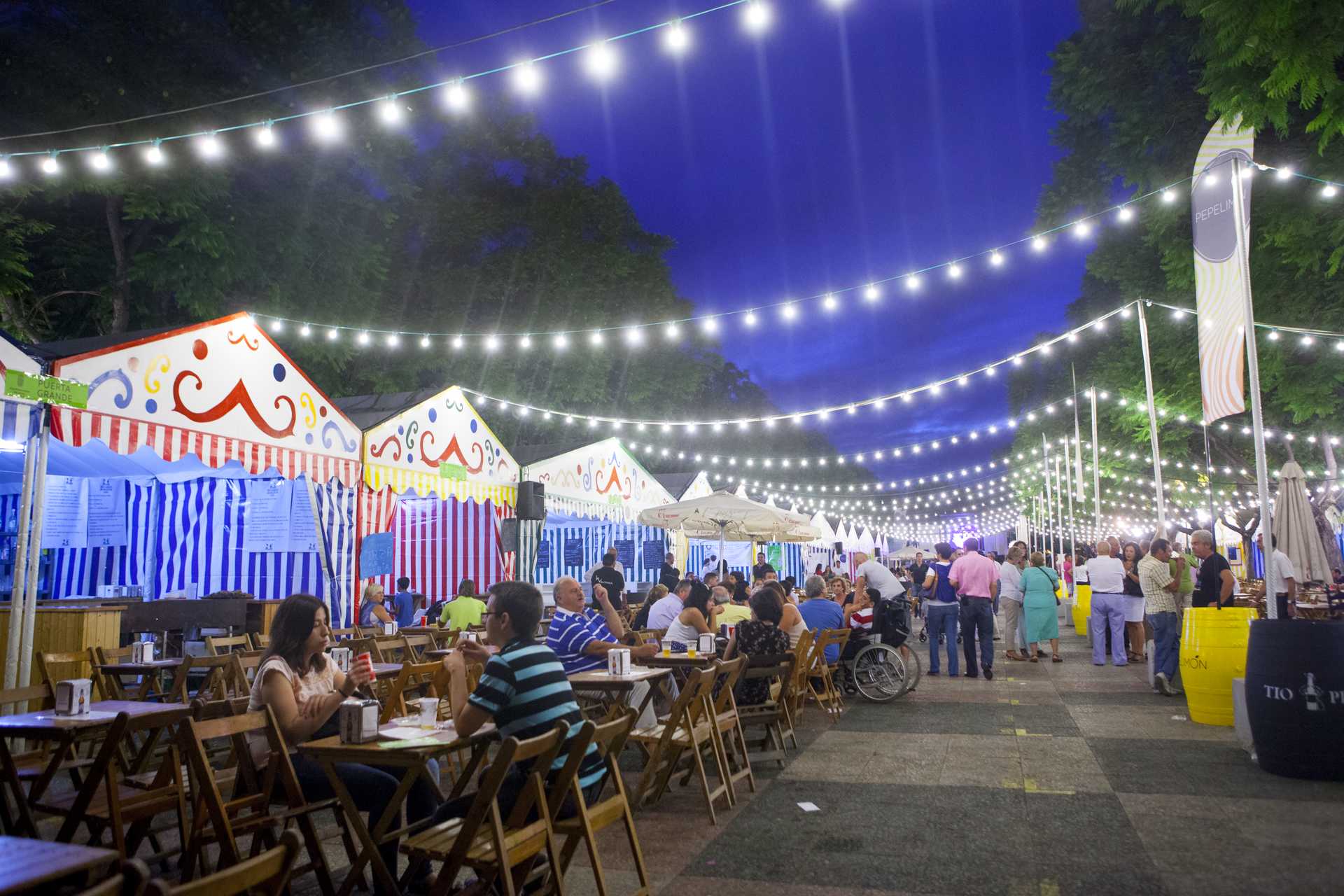 Public and private marquees
You have to distinguish between private and public marquees at the Fair. Only members and guests can gain access to the former. If you know someone it will help, and you will be able to get in without problems.
Nevertheless, there are also public marquees. There are plenty of them, open to all, from midday into the early hours. The private marquees can close whenever they choose.
At the majority of marquees, drinks are pre-paid with tickets on sale at windows within the marquee or at the bar itself.


List of public marquees:
- C/ Antonio Bienvenida, 97-98-101
- C/ Ignacio Sánchez-Mejías, 61-63-65
- C/ Pascual Márquez, 85-87-89
- C/ Pascual Márquez, 153-155-157
- C/ Pascual Márquez, 215-217-219
- C/ Castillares, 22 - 24 - 26
- C/ Costillares, 13-17.
- C/ Pascual Márquez, 225-227-229.