Tíjola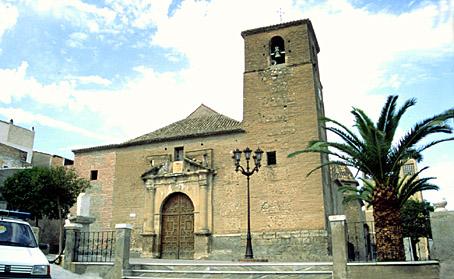 Read more
Read less
Belonging to the region of Alto Almanzora, this village is situated on the banks of the river, dominating its territory which is made up of fields surrounded by hills and gullies.
Called " The Pearl of Almanzora", it is an important nucleus of population in the region due to its commercial significance. Inside the village the houses and streets deserve the title given to them as do St Mary's Parish church and the Chapel of the Virgen del Socorro.
History
Village situated in the Alto Almanzora, in the valley formed by the Sierra de los Filabres and the Sierra de las Estancias. It is called "Small Granada" or "the pearl of Almanzora". Tixola means "the hidden one". It was from 1830 on that it began to be known by its current name. Until then it had been called Tixola.
In its municipal AREA prehistoric settlements from prehistoric times since the IV millenium BC have been found in the place called Pago del Prado. From this period the most important finding is the so-called idol of Tijola that was found in the Muela del Ajo and is currently located in the National Archeological Museum.
It was the old Roman recreational town of Tagilis, within the Conventus Cartaginensis.
There is an old fortress, today called the Old Tijola (Tí­jola la Vieja) which existed in the VIII century when the Arabs arrived. In the Al-Andalus period there was a large village with good defensive conditions crowned by the castle. The current Tijola is located further down.
In 1489, Tijola surrendered to the Catholic Monarchs who gave it as an estate to Yusuf Barbaja in 1490. In 1494 it was given to don Diego Lopez Pacheco, Marquis of Villena.
During the War of the Alpujarras (1568-1570) it was conquered by Don Juan of Austria with twelve cannons. Its inhabitants fled and the Christians killed its governor. From then on it was a camp for the armies of Don Juan of Austria during the Moorish rebellion. It was given the title of "Villa". Repopulation was carried out with people from Navarre, the Basque Country, Asturias and Portugal.
In the second half of the XIX century and the beginning of the XX its agriculture was monopolized by the Ohanes grape. Today it is one of the villages of the Alto Almanzora with the most promising future in traditional economic activities such as agriculture for example, livestock, industry and in other activities like rural tourism which exploits the natural resources of the Sierra de los Filabres, Calar Alto, the Sierra de las Estancias and the thermal spring in Cela.

Eminent citizens
Fidela Campiña, opera singer.
Tíjola
Municipio
The weather today in Tíjola
Max

18

Min

6

Max

64

Min

42
°C
°F