Torrecampo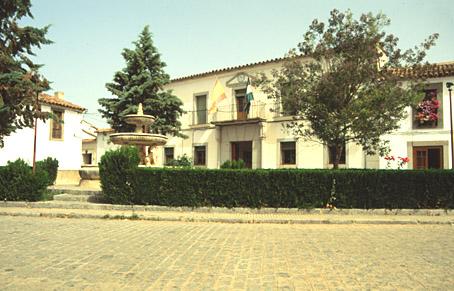 Read more
Read less
Torrecampo is a village in the Los Pedroches region and stands in the north of the province, amidst cereal fields and holm oak pastures.
The village, whose main virtues are its peace and tranquility, stands on flat land surrounded by crops.
It displays the physical characteristics typical of all of the region"s villages, and special mention must be made of the combination of granite and limestone used in its buildings. Highlights are St. Sebastian"s Church, of Mudejar-Gothic design, and the former Posada del Moro Inn, now an art and traditional chattels museum.
History
Its name is a reference to the original site on which the village was founded. The proximity of a hill known as La Torre (The Tower) to Torrecampo itself, where the foundations of a watchtower still stand, is evident in the village"s name.
The village"s most recent roots are to be found in a small enclave that had existed since the 13th century. The definitive consolidation of the locality came about when a group of settlers in flight from the plague which had broken out in the village of Pedroche made their homes here, along with the inhabitants of several nearby castles.
As a result of the manner of its founding, Torrecampo was linked to Pedroche until 1484, when it came under the jurisdiction of the city of Cordoba.
In more modern times, Torrecampo was one of the Seven Villages of Los Pedroches, and, as such, was always ruled by the Crown, except between the years 1660 and 1747, when it belonged to the Marquis of El Carpio, who had purchased it from Philip IV.

Torrecampo
Municipio
The weather today in Torrecampo
Max

15

Min

13

Max

59

Min

55
°C
°F