Turón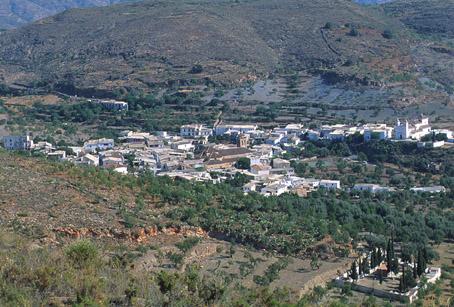 Read more
Read less
Located in the Rambla del Turón, on the east threshold of the Alpujarra in Granada, bordering the province of Almería, lies Turón, an intermediate step between the Mediterranean coastline and the south face of Sierra Nevada. The distinctive architecture of its houses are laid out along narrow streets with memories of a Moorish past.
History
It is likely that Romans called it Turobiga and extracted lead from its mines.
Under Muslim rule it developed a very prosperous agriculture. After the Moors were expelled at the end of the 16th century, these lands, as many other in the old kingdom of Granada, were repopulated with people from Galicia, León, Asturias y Castile.

Turón
Municipio