Turre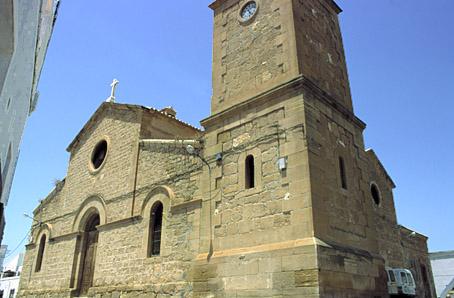 Read more
Read less
Village situated in the east of the province between the beautiful scenery of Sierra Cabrera and the fields of crops on the coast which still preserve traces of popular architecture and an undeniable flavour for any visitor with its restaurants, bars and other tourist services.
History
Village situated to the north of the Sierra Cabrera, next to the river Aguas. Place-name of Latin origin, from Turris which means "tower", because of the watchtower built by the Moslems of Mojacar during nazari times in the current location of Turre. This watchtower, was to protect the people from the continuous attacks by the Christians of Lorca.
From prehistoric times there are numerous settlements from Neolithic times, the Copper Age and there are also Argar remains. From later times, there are remains from the Celts, the Iberians and the Romans in Cadima.
The Al-Andalus period began with a confrontation between the Mozarabic communities which lived in the AREA of Sierra Cabrera. Between the X and XII centuries with the departure and expulsion of the Mozarabs, their settlements were abandoned and a hamlet was formed on the old Iberian-Roman settlement of Cadima. In the nazari period, from the XIII century the mountain villages of Santa Teresa and Cabrera were formed.
With the Christian conquest at the end of the XV century, the Catholic Monarchs, in 1488, forced those inhabitants of Mojacar who did not want to leave for Africa, to settle inland, far from the coast. This place would later become Turre where a Mudejar Arab quarter was formed. In the year 1501 the Mudejars in Turre converted to Christianity. The attempted flight of a large number of Moors to Africa provoked their conversion into slaves. Other attempts in the villages of Santa Teresa and Cabrera were more successful.
With the War of the Alpujarras (1568-1570), the Moors of Turre were taken to the estate of the Marquis of Carpio in Cordoba when the conflict ended. Turre, Santa Teresa and Cabrera were left deserted. Repopulation was carried out in the year 1573 with 43 families from, in their majority, Murcia. The villages of Santa Teresa and Cabrera could not be repopulated until the beginning of the XVIII century. The settlers, faced with the danger of pirate attacks, were advised to settle in Mojacar so that they could be defended properly. In 1596 they were allowed to return to Turre.
In 1838, Vera lost its territory in Sierra Cabrera to Turre. This brought with it the working of the iron and lead mines in these mountains. Also, Turre benefitted from the working of the mines in Bedar and the foundries in Garrucha because of its proximity to these places.
The XX century is characterized by a continuous loss of population, especially after the Civil War. In the eighties a slow recovery began due to the possibilities offered by tourism in Mojacar both in construction and the hotel business. This is also true ofTurre itself.

Turre
Municipio
The weather today in Turre
Max

21

Min

12

Max

69

Min

53
°C
°F