Uleila del Campo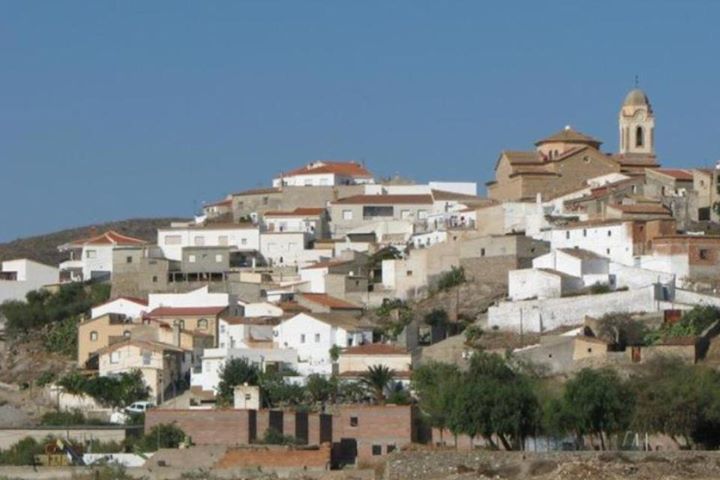 Read more
Read less
Village situated in the foothills of the Filabres, descending towards the depression of Sorbas and near the Campo de Tabernas. Located on a small elevation it forms a well-structured rounded group of buildings in a not unattractive landscape in which fields of vines, almond and olive trees predominate.
Within the village Saint Mary's church stands out.
History
Village situated in the southern part of the Sierra de los Filabres. Its proximity to the Tabernas desert has meant that some of its beauty spots have been used as natural scenery for the cinema. For some, its name comes from an Arab from Granada, a spy for the Catholic Monarchs. Others think that it comes from Leila, also an Arabic name, which could mean "country maiden".

It seems that at the beginning of the Al-Andalus period, Berbers from the Sahara occupied these lands. The Christian conquest took place in the year 1488. The Catholic Monarchs gave it, along with other places, to the Duke of Infantado. After the War of the Alpujarras (1568-1570), the Moors were forced to leave the Kingdom of Granada. Repopulation was carried out in the year 1586 with ten families. The recovery of the population was slow during the XVII and XVIII centuries. Halfway through the XVIII century it had 525 inhabitants. Also in this century, Uleila del Campo belonged to the estate of the Marquis of Aguilafuente.

The XIX century was characterized by the gaining of judicial and administrative independence in 1836, after the abolition of the landed estates.

As with so many other villages in Almeria, the XX century was characterized by the constant loss of population, a fact that was most noticeable in the sixties. Today it is slowly recovering and its population makes its living from the cultivation of almond and olive trees, principally. But the most profitable sector is livestock with the production of cheese.

Eminent citizens
Reverend Martín Molina.
Padre Tapia, official chronicler of Almeria.
Diego Ponce de León, writer and mathematician.
Jacinto Soriano, professor at the Sorbonne.
Rafael Guillén and Ángel García López, poets.
Uleila del Campo
Municipio
The weather today in Uleila del Campo
Max

9

Min

7

Max

48

Min

44
°C
°F