Valsequillo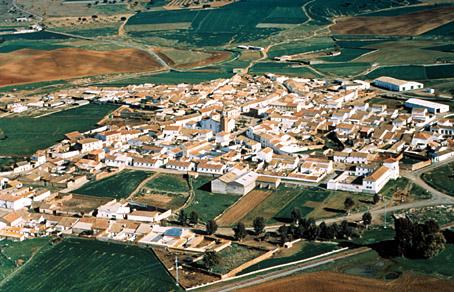 Read more
Read less
A small village located in the north of the province, in the Alto Guadiato region, amidst cereal fields and holm oak pastures which, in addition to being the site of extensive cattle farming, are visited by cranes each year.
Valsequillo is small in size and built around Immaculate Conception Parish Church, whose unusual tower is the village"s architectural highlight.
History
The present-day town, which dates back to the 16th century, owes its name to the site on which it stands. Its name is formed by the union of two words: val, a short form of valle (valley); sequillo, a diminutive of seco (dry).
An inn which stood on the road from Fuente Obejuna to Belalcazar in the 15th century is generally accepted as being the origin of the village.
During the Islamic period, a fortress known as Aljozar Castle, of which only a few walls now remain, is documented as having been occupied here.
Valsequillo was one of the group of dependent hamlets which came under the jurisdiction of Fuente Obejuna in the first half of the 16th century.
In 1817, along with four other hamlets, Valsequillo formed the village of Five Hamlets. A quarter of a century later, it gained its municipal independence.

Valsequillo
Municipio
The weather today in Valsequillo
Max

11

Min

0

Max

51

Min

32
°C
°F