Iglesia Parroquial de Nuestra Señora de la Encarnación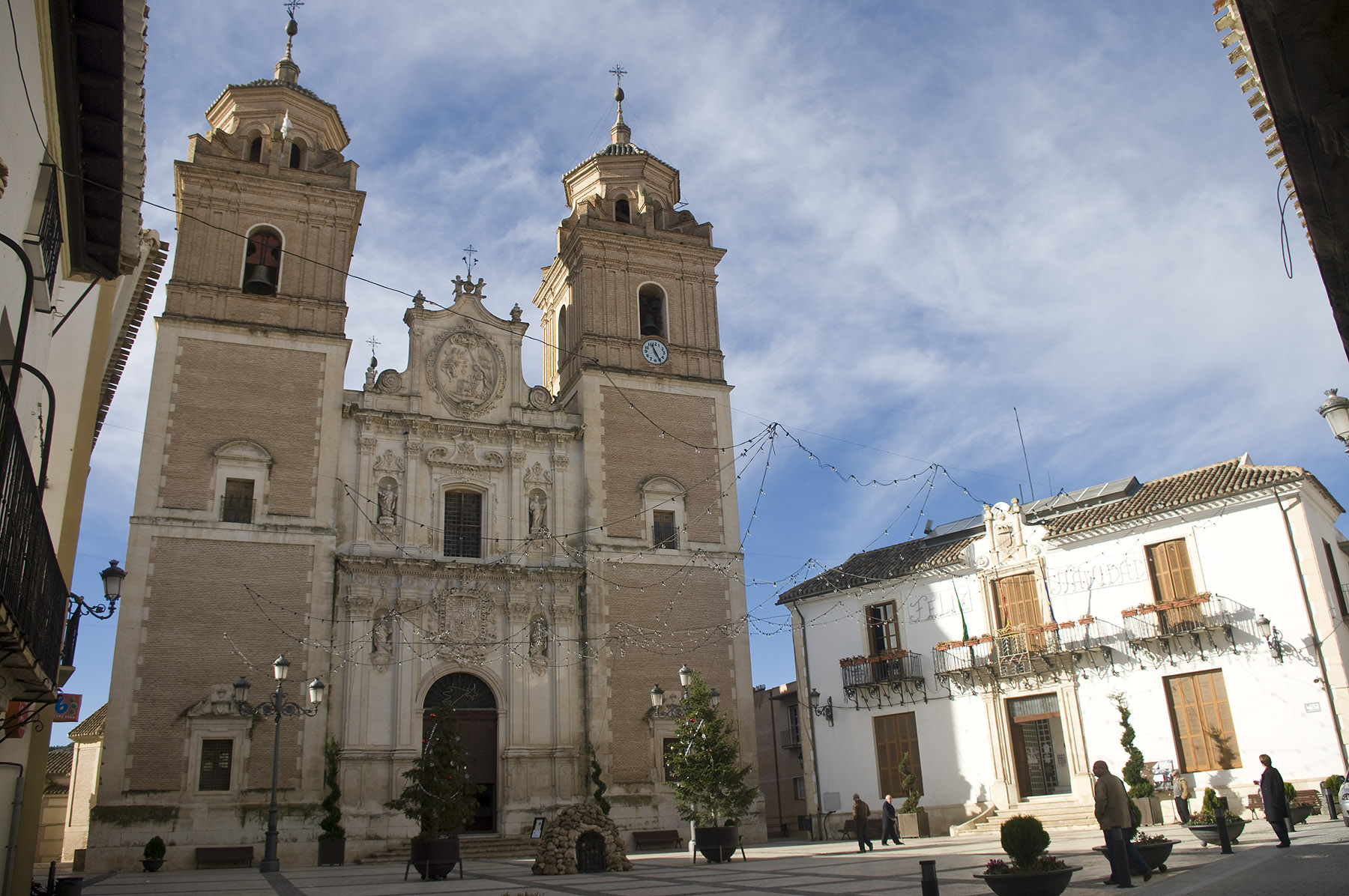 Read more
Read less
The Parish Church of Nuestra Señora de la Encarnación in Vélez-Rubio is an important architectural example of the final transition from Baroque to Neoclassical, where Baroque architectural elements predominate over decorative features corresponding to the later period. Construction began on 25 March 1754 on land where an early-16th century Mudejar church dedicated to San Pedro had once stood and which had been severely damaged by the earthquakes of 1724 and 1751.
The new church was commissioned by the 10th Marquis of Vélez, Antonio María Álvarez de Toledo, with the Hieronymite monk Pedro de San Agustín responsible for construction. Following his designs, Francisco Fernández completed the main façade, flanked by two square towers which were 37 metres high and crowned by octagonal sections. The church was finally inaugurated in 1769.
The interior has a rectangular floor plan divided into three naves with a large dome and featuring five Altarpieces including that in the Chancel, the work of Francisco Antonio de Testa who worked on it between 1770 and 1774 but never finished the gilding, and the Organ. It was made of red pine without polychrome by the French organ builder Guillermo D'Enoyer, and it is without doubt the most interesting and best-preserved historic instrument in the province of Almería and also the largest remaining example of those built by Guillermo D'Enoyer.
Guide to the Parish Church of Nuestra Señora de la Encarnación in Vélez-Rubio (Almería): click here .
Services and infrastructure
Target audiences
I travel alone, Friends, Couples, Seniors, young people, Lgbti, For families