Apartamentos Natura World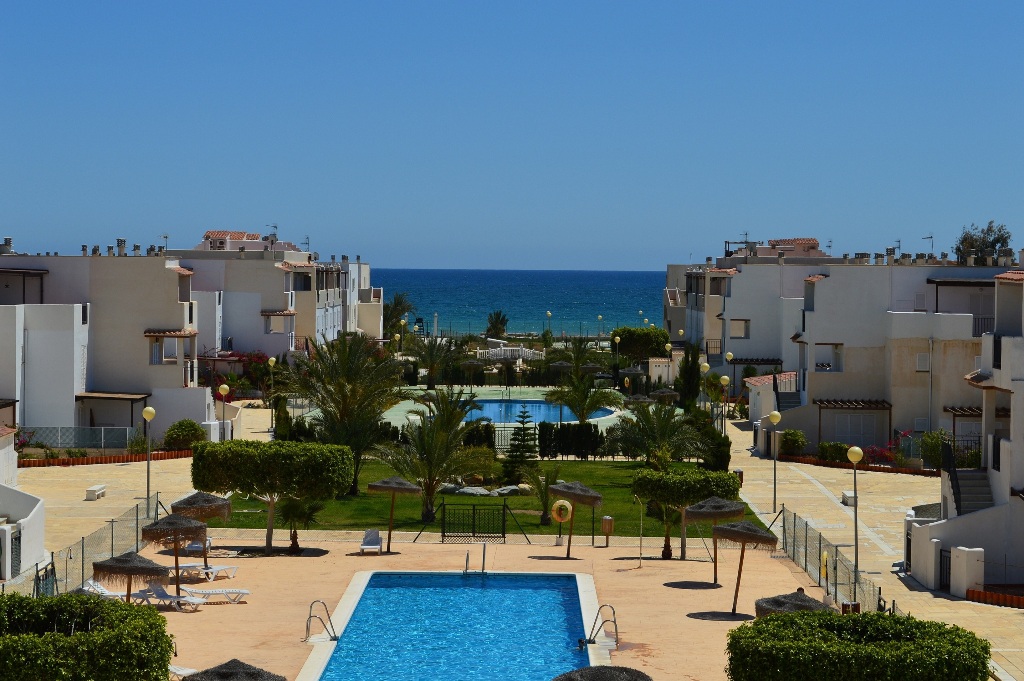 Read more
Read less
Situated in Vera, the Natura World Residential Area is a private complex that enjoys an excellent location on the beachfront in the most visited naturist/nudist area in Spain, which is famous for its beaches of fine sand and a pleasant year round climate.
The complex has fully equipped, air conditioned apartments with 1 or 2 bedrooms situated by the beach and with free access to all communal areas. The complex offers four large outdoor swimming pools, gardens, a private car park, children's games area and direct access to the nudist beach.
Nearby, a few metres outside the residential area, there is a shopping zone with restaurants, pizzerias, an ice-cream parlour, supermarket and night clubs, which is great when you don't want to take your car. The water park, Consum supermarket and a pharmacy are 400 m from the complex, while Mercadona supermarket is a 5-minute drive away.
For travel without your vehicle, there is a bus service that runs throughout summer offering a connection with the main towns and several tourist destinations along the coast: Mojácar, Garrucha Port, Villaricos, Carboneras and Águilas. There is also a 24-hour taxi service available.
At Vera Playa you can find different activities that will enable you to fully enjoy your holiday and nature in particular. If you like outdoor sports and want to explore on your own, you can hire a bike and take any of the numerous bike lanes to be found in the area; or you can go hiking with or without a guide on sweeping routes in search of hidden coves. There are many corners waiting to be discovered. You'll be blown away! If you like water, you can enjoy a route along the beach by kayak or paddle surfing and even by boat. We have boat hire available for your journey by sea. Organise a party on board, a tour of the best places for snorkelling, a lovely swim in the coves of El Medio and El Plomo, which are difficult to access by land, or simply go for a walk and take in the sunset from Arrecife de las Sirenas in Cabo de Gata. If you are keen on diving we will take you in search of the best diving experiences. If you are not certified, don't worry: you can enjoy an introductory course at the beach given by a professional.
Services and infrastructure
Accessible for handicapped
Adapted rooms
Child area
Cleanning Service
Facilities for Disabled
Parking
Shopping area
Sports
Swimming Pool
air conditioning
Segments
Sun anda beach, Leisure and fun
Registry number
A/AL/00249