Golf Valle del Este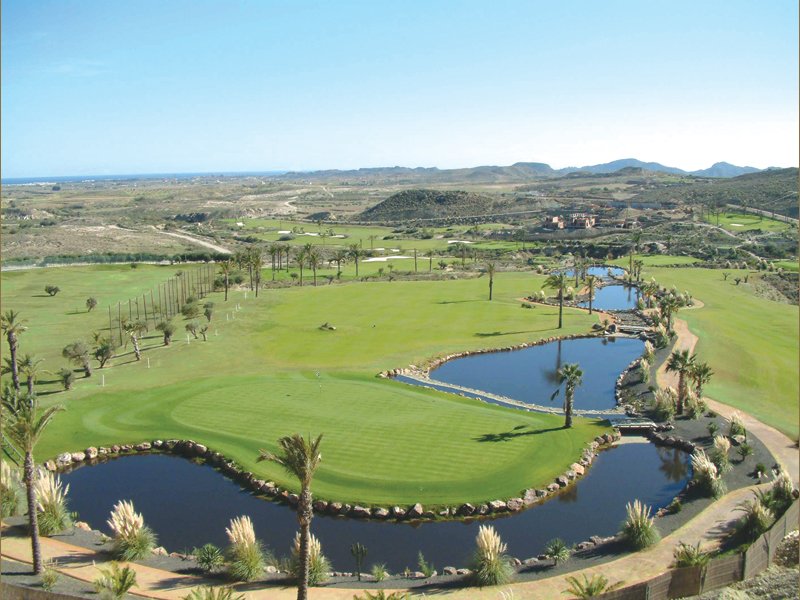 Read more
Read less
Vera, in Almería, had been waiting years for a golf course and finaly through Golf Valle del Este the dream of so many people came true in 2002. This is Europe´s second desert course.
Designed by José Canales, who closely studied techniques in Arizona before moving machinery on to this prime site, the course winds through low hills and brush where there is a stark contrast between the green of the golf and its aird surroundings.
The autoctonous trees, olives, algarrobos, figs, palms and sparta grasses add to the natural environment, which the developers have been careful to respect. The sea is visible from several holes. Valle del Este is located some 40 minutes east of Almería international airport, an hour from Murcia and two hours from Alicante.
Iluminada Gutiérrez García
Aldo Martín D' Archivio
Pedro Lope Solá
José Canales Gálvez
en
Read more
Map and field trip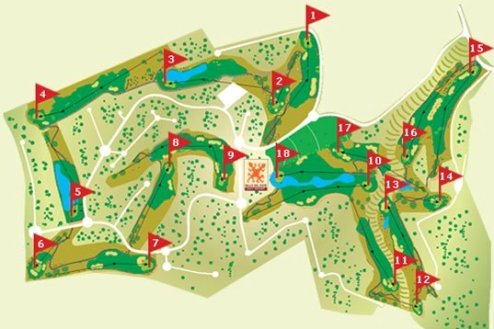 Travel 1
4801 m
5742 m
5228 m
5418 m
Services and infrastructure
Accessible for handicapped
Adapted rooms
Bar
Buggy
Changing rooms
Chipping green
Club house
Clubs Rental
Conference rooms
Driving range
Electric cart
Facilities for Disabled
Golf club storage
Golf trolley
Gym
Paddle tennis
Parking
Pitch and putt
Putting green
Rent a car
Restaurant
School
Shopping area
Spa
Tennis
WIFI
Target audiences
Seniors, Lgbti, For families, I travel alone