Fuente de los Cien Caños - Nacimiento del Río Guadalhorce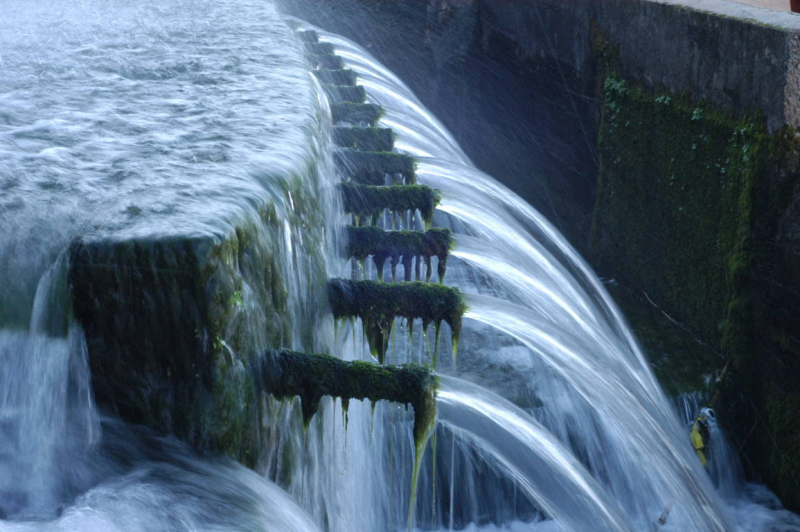 Read more
Read less
The Natural Monument Fuente de los Cien Caños - Source of the Guadalhorce river is located in individual walls of a limestone slope of the Sierra de San Jorge, in Villanueva del Trabuco. Here the water flows through a high number of emergences, and has always been collected by many different irrigation systems with the top and bottom ones connected by a huge number of pipes. The water flow results in an impressive show that gives light to the Guadalhorce river.
The Sierra de San Jorge marks the eastern end of the Sierra de Camarolos, which forms part of limestone mountains running through the province of Malaga from west to east. The area is surrounded by a beautiful and varied landscape with typical Mediterranean vegetation: olive trees, pines, oaks, shrubs and scrubland.
The Archidona plain is at the foot of the mountains, an environment formed by very gentle reliefs covered by cereals and olive trees, and where the plain appears, there are frequent work houses dotting the orchards that receive the water from the Sierra Gorda and San Jorge. Along with the water of the Gibalto stream, they give rise to the Guadalhorce river: the longest and most abundant river in the province of Malaga, which only runs through this province, collecting more than half of all runoff water of the provincial area together with its tributaries. It crosses ten towns before flowing into the Mediterranean sea to the west of the city of Malaga.
On its path, the river gives rise to interesting natural landscapes, such as the Los Gaitanes gorge and Guadalhorce river mouth.
Fuente de los Cien Caños - Nacimiento del Río Guadalhorce
Services and infrastructure
Target audiences
I travel alone, Couples, young people, Lgbti, Friends, For families, Seniors
Segments
Leisure and fun, Culture
Environmental units
Media Montaña Bética mountain
Statement date
30 / 12 / 2011