Vivandalusia Rural Accommodation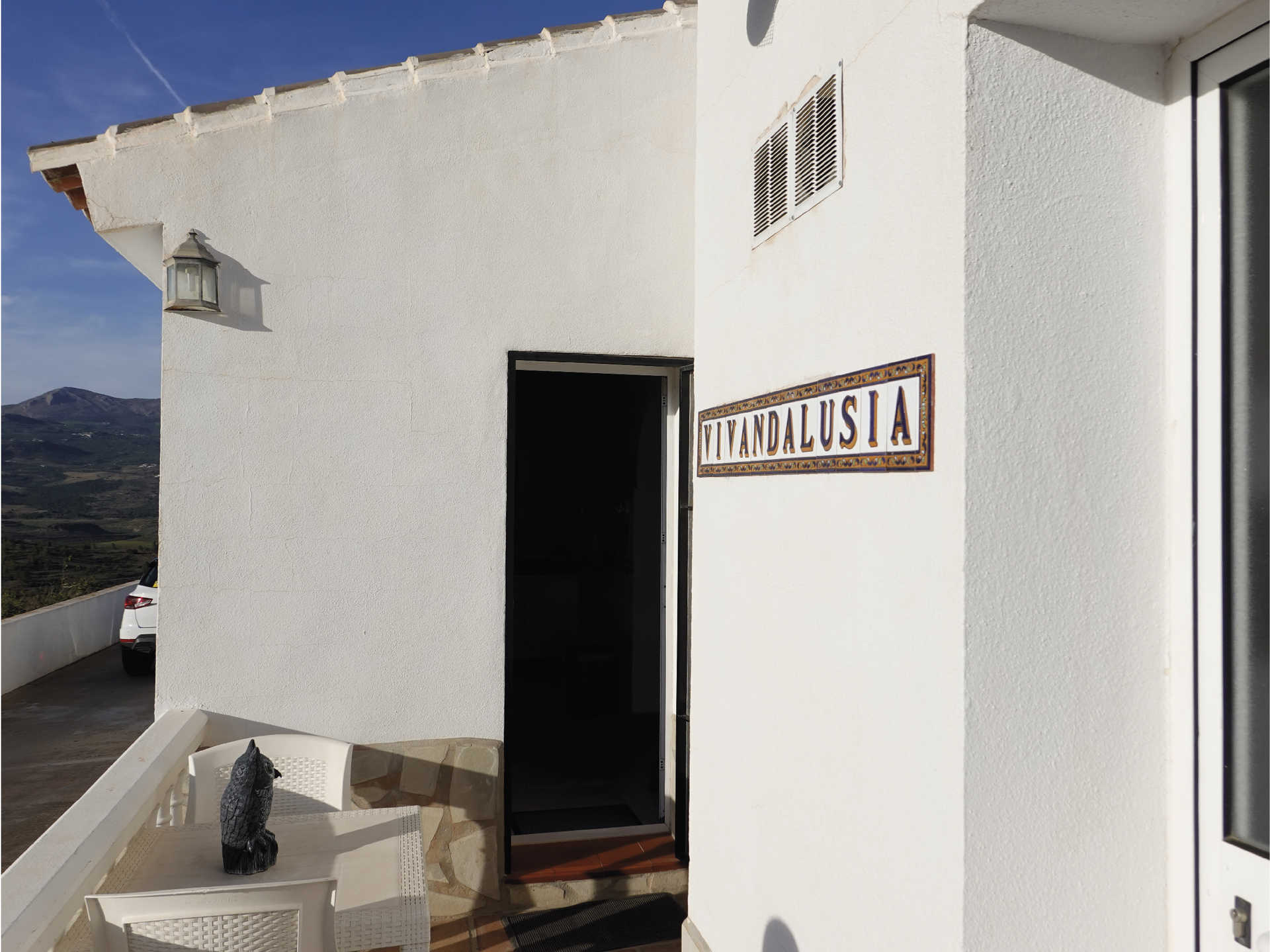 Read more
Read less
The holiday home is suitable for 6 persons + baby. All amenities are available. The fully equipped kitchen includes a dishwasher, espresso machine, microwave. There are 3 bedrooms, one of which is en-suite, with comfortable double beds. In the living room with dining area there is a comfortable lounge chair and a relax chair. There is also Wifi and IPTV with all Spanish, Dutch, Belgian, English channels. In the utility room is a 2nd refrigerator, washing machine and dryer.
The villa has 3 terraces. one covered with a lounge, one roof terrace and one terrace around the pool with sun loungers and lounge chairs. Finally, there is a spacious parking space for the villa.
Due to its central location, the villa is an ideal base for city trips to
Málaga
,
Granada
,
Córdoba
,
Sevilla
and the many white mountain villages. Beaches and golf resorts 20 minutes by car. And the beautiful coastal town of Nerja at 30 minutes.
Smoking and pets not allowed.
Weekly holiday rental*: December 1st to February 28th/29th 700€ (100€/night); March 1st to April 30th 805€/week (115€/night); May 1st to June 14th 1015€/week (145€/night); June 15th to September 14th 1575€/week (225€/night); September 15th to October 31th 1015€/week (145€/night); November 1st to November 30th 805€/week (115€/night) * Prices based on 4 persons, minimum 7 nights, including final cleaning, bed linen and towels. Excluding deposit of 300€.
Services and infrastructure
Cleanning Service
Eco-friendly
Internet connection
Parking
Swimming Pool
WIFI
air conditioning
Target audiences
Lgbti, young people, Seniors, I travel alone, For families, Friends, Couples
Segments
Culture, Gastronomy, Golf, Sun anda beach, Leisure and fun, Sports, Craft Tourism, Cyclotourism, Health and Beauty, Flamenco
Registry number
VTAR/MA/03382
Specialties
Montaña, Familiar, Naturaleza
Season
Winter, All year, Spring, Autumn, Summer
Year of construction/renovation
2003