Albufera de Adra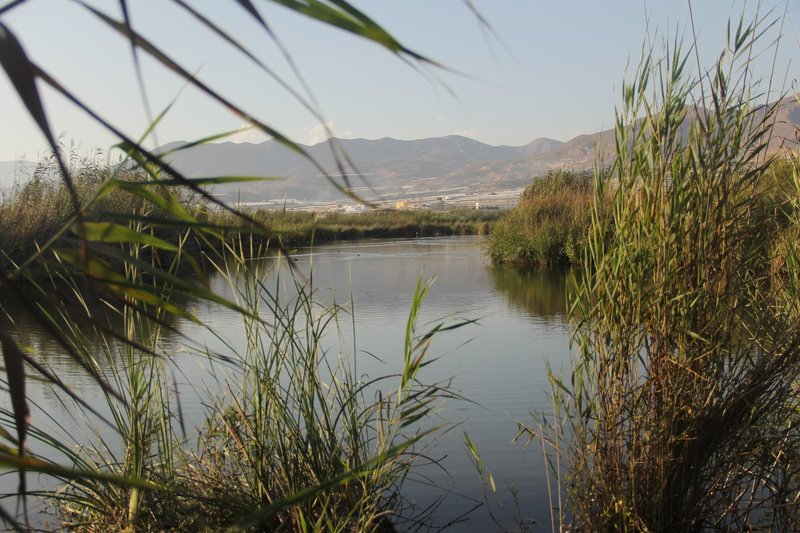 Read more
Read less
This coastal wetland area is comprised mainly by two lakes, La Albufera Honda and La Albufera Nueva. Its location is surprising, in a semi-desert environment, surrounded by areas of intensive agriculture in contrast with the natural assets of this protected area.
It is set between the mouth of the Adra River and the Dalías Plains, and is a permanent source of food and life for fauna living in the area. Its saline waters come from filtration of sea water, and especially from rainwater that flows in from the Estanquera and Adelfas Gorges. The presence of water all year round, combined with mild winters, make this wetland area the most important in the province of Almería and a passing place for birds on migratory routes between Europe and Africa.
Reeds and rushes. There are strategically positioned hides on the lakes, and you can see an abundance of water birds, especially anatidae such as the mallard and northern shoveller. These arrive from northern Europe in search of food and a warmer place to spend the winter.
In spring, the dense vegetation provides a safe nesting place for species like the coot and pochard, which arrive from the far-distant semi-desert steppes of Asia, sometimes reaching Andalusia and eastern Spain.
To arrange visits: 950403546, 950251252
Services and infrastructure
Target audiences
Friends, I travel alone, Seniors, Lgbti, For families, young people, Couples
Environmental units
The Mediterranean coast of Andalusia
Statement date
28 / 07 / 1989