Arahal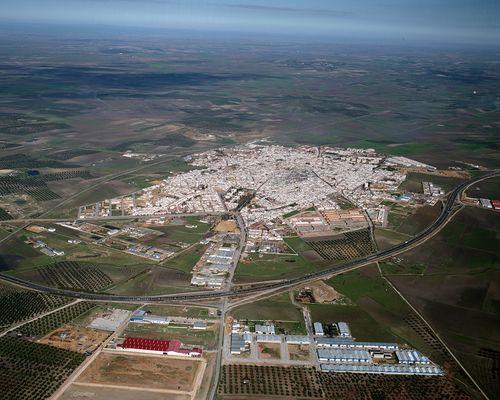 Read more
Read less
Municipality belonging to the Campiña district, located on the road that links Seville with Eastern Andalucí­a, in the midst of a landscape of flat or gently rolling farmland used to cultivate cereals and olive trees, and pastures for livestock.
It has some interesting monuments, such as the Church of the Magdalena, the Church of San Roque, the Hospital de la Misericordia and Town Hall.
History
Its present-day name comes from the Arab Ard-Alil. The oldest known archaeological remains date back to Roman times.

During the period of Al-Andalus it was a little farming hamlet.

It was conquered by Ferdinand III in 1248, and was of strategic importance for the conquest of Morón. It would later be subject to the jurisdiction of the city of Seville. Then Sancho IV granted it to the Order of Calatrava and later it passed to the Order of Alcántara. In 1460 it was annexed to the domain of the marques of Villena. Afterwards it was subject to the jurisdiction of the Counts of Ureña and then to that of the Dukes of Giron.

Following authorisation by Charles V, in 1554 it was granted the title of Villa and independence from the jurisdiction of Morón de la Frontera.

In the 17th century it played an important role in the uprising of the Duke of Medinaceli.

Eminent citizens
José Marí­a Siro, painter.

Arahal
Municipio
The weather today in Arahal
Max

14

Min

12

Max

57

Min

53
°C
°F