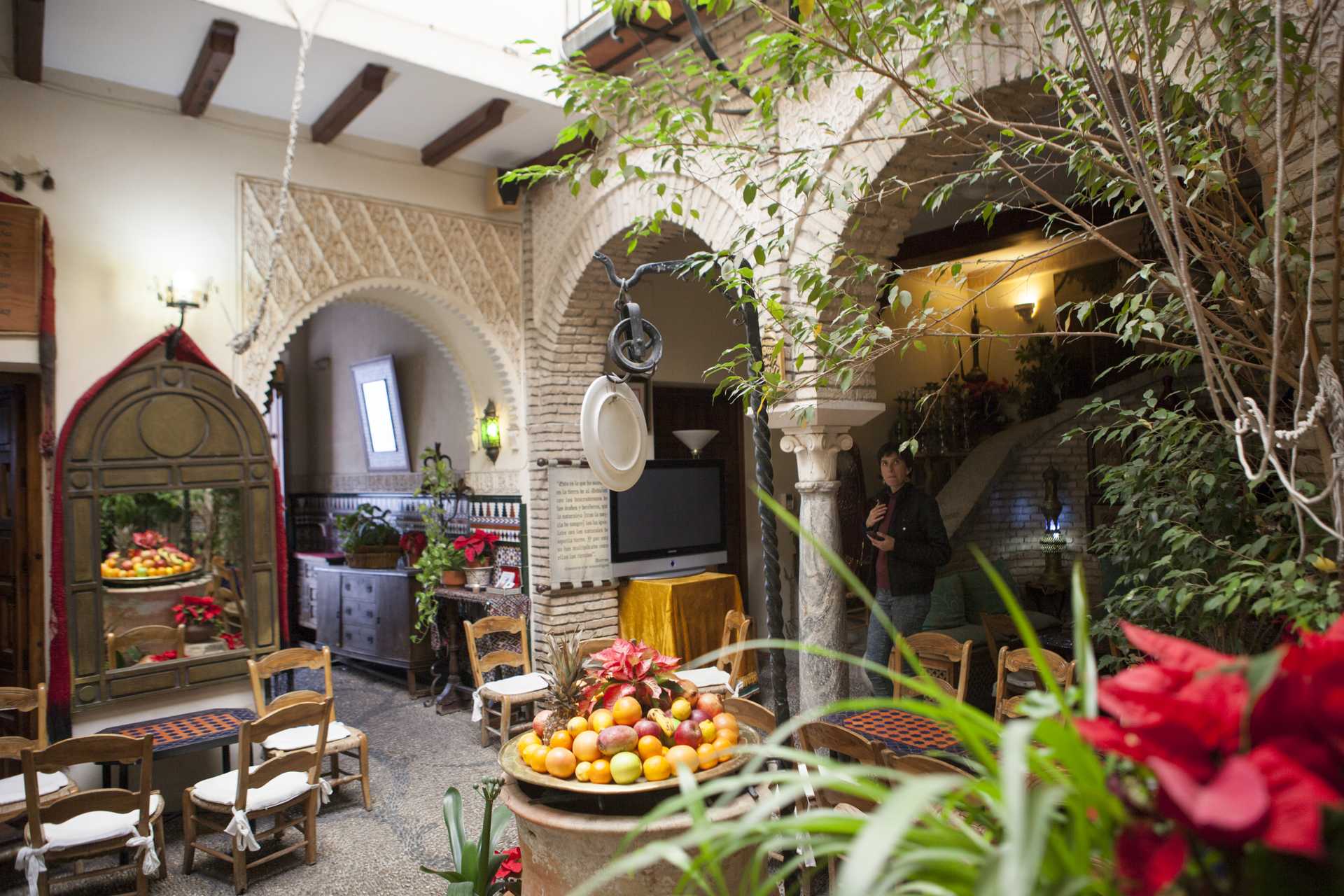 Mai Crosses and Wine tasting
Mai Crosses
The climax of these parties is reached with a set Battle of the Flowers, a spectacular parade of flower-decorated floats which passes through Cordoba to greet the Spring. Huge crosses decorated with Manila shawls, flower pots and flowers are raised in patios and plazas.
Neighbourhood associations and local clubs install bars to serve typical tapas and drinks that are a comfort to the visitor. Everything is livened up by Sevillanas music and night-time dance performances.
Strolling through the neighbourhoods of San Basilio, San Andrés, Santa Marina and San Agustín gives the tourist a perfect view of Cordoba in May.
Montilla-Moriles wine tasting
And, while visiting all of these charming nooks, there's nothing better than stopping to enjoy a good wine from the region.
Each year, in late April-early May, the Montilla-Moriles wine tasting is held in Cordoba.
The famed Denomination of Origin Montilla-Moriles wines are the protagonists of the celebration, where more than 20 wineries participate and the people of Cordoba get together to taste the wines of the region and the most typical tapas.
Fino, Amontillado, Oloroso, Cream, Pedro Ximénez, Blanco Joven and ecological are the different varieties presented in the tasting.
Without a doubt, the tasting is an essential plan to taste the best wines of the province.