Coripe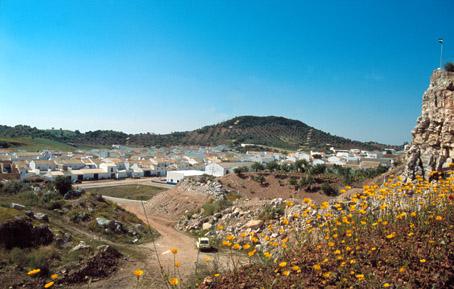 Read more
Read less
Small village belonging to the Campiña district in the southern part of the province, near the border with the province of Cadiz. It is surrounded by a landscape of farmlands used to cultivate cereals, herbaceous crops and olives. The Guadalporcún river and its steep banks comprise a beautiful landscape. The so-called Ví­a Verde de la Sierra also crosses the AREA, and offers visitors the possibility of hiking along its tunnels or paths. The most interesting monument in the village is the Church of San Pedro.
History
Its origins go back to the 6th century B.C., when the Tartessians founded the ancient city of Iripo, which the Romans later called Corippo, from which the present-day name evolved.
During the period of Al-Andalus it was a border AREA between the kingdoms of Granada and the Christian kingdoms. The foundation of a defensive tower date back to this period.
Following the Christina conquest the village was subject to the jurisdiction of Morón de la Frontera.
The present-day village was founded in the middle of the 18th century, a little to the south of the primitive one. It became independent at the end of the 19th century, at which time it constituted its own Town Council.
In the middle of the 20th century there existed a project to join to build a railway line to link Jerez de la Frontera to Almargen. Implementation began under Primo de Rivera, for military reasons, but the Civil War paralysed the project, which was finally abandoned under the dictatorship of General Franco.

Coripe
Town
Province of Sevilla