Cúllar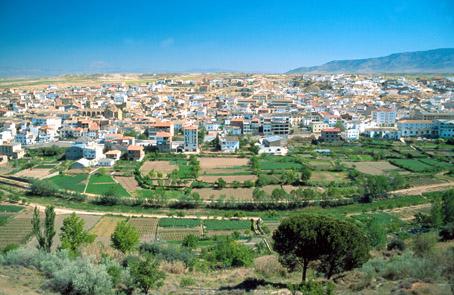 Read more
Read less
Cúllar is located in a dense valley with numerous fruit trees, 22 km away from Baza and 125 km from the capital.
In the old town, visitors can see several architectonic monuments, such as the 17th century Town Hall, the 16th century Church of Santa Marí­a de la Anunciación (of Renaissance style and with a three section bell-tower) and the 17th century Palace of the Marquis of Cadimo.
History
These fertile lands have been inhabited since Prehistoric times. It was a prosperous area, Cúllar was part of the kingdom of Murcia as well as the kingdom of Granada.
In the Nasrid period, it was joined to Baza, being conquered in 1484 by the Catholic Monarchs and destroyed by the Zagal in 1488.

Cúllar had an important role in the Moors uprising in 1586, who had endured strict impositions as dictated by King Phillip II ever since the Christian re-conquest started. Once the revolt was crushed by D. Juan de Austria, the Moors were exiled and in 1607 finally expelled from Spain.
The Catholic Monarchs made Cúllar a part of Baza, until 1620, when it gained the title of independent village.
Nearby the urban area, there is an old tower from the Arab period, which is now used as a Chapel for Virgen de Nuestra Señora de la Cabeza.
Cúllar
Municipio
The weather today in Cúllar
Max

30

Min

13

Max

86

Min

55
°C
°F
en
Read more
There are no results to show
What territory do you want to visit?