Dúrcal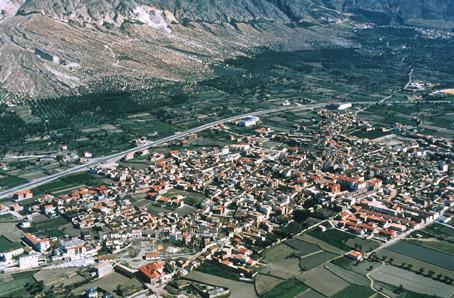 Read more
Read less
South of Granada, on the road that links Motril and the coast with the city of the Alhambra, at 860 m above sea level, lies the port called Suspiro del Moro; from here and towards the coast opens up the Lecrí­n Valley, which borders on the west face of Sierra Nevada and which has as a natural frontier to the south, the Sierra de lo Guájares mountain range. This AREA enjoys its own microclimate with mild beneficial winds that provides scenery of serene beauty and also where Mediterranean agriculture flourishes.
In this valley lies Dúrcal, on the southwest face of the Nature Park of Sierra Nevada.
History
The Arabs called this village Quash, which refers to sugar cane production, and this AREA is rich in orange and lemon farmlands, as probably was in the Arab Andalusian period.
After the conquest of Granada by the Catholic Monarchs, Dúrcal became an important expedition spot from where Muslims families departed towards the coast, on their way to Africa.
In the 19th century Dúrcal, which was always a linking point between Granada and the coast, saw the construction of two significant engineering projects: a 38 kilometre cableway, the longest in Europe, which transported local goods to the harbor in Motril, and was dismantled in 1958; also the iron bridge, which was used for the railway.
Dúrcal
Municipio
The weather today in Dúrcal
Max

25

Min

15

Max

77

Min

59
°C
°F