Centro de Interpretación Rivera del Cala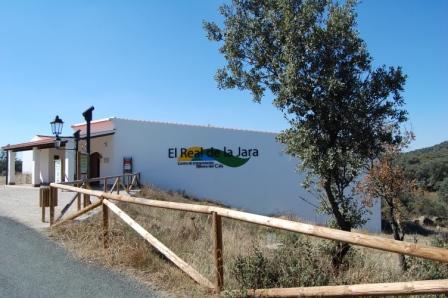 Read more
Read less
Located in the Sierra Norte de Sevilla, in a unique setting in the district of El Real de la Jara, the Rivera del Cala, the Rivera del Cala Visitor Centre is an interpretation centre which will help you understand and enjoy the natural, artistic and ethnographic heritage of the village and the mountains in general.
The Rivera del Cala lies within a historical and cultural context of enormous importance, the Way of Saint James and the Vía de la Plata, the frontier castles and monuments of the district.
The Rivera del Cala Visitor Centre organises workshops on environmental education (palaeontology, market gardening, rocks and responsible consumption), themed workshops (ornithology, aromatic plants, the otter in the Ribera, etc.) and interpretation routes, with a special mention for those on Rivera geology and botany.
Services and infrastructure
Specialties
Reception and Interpretation Center