Estepa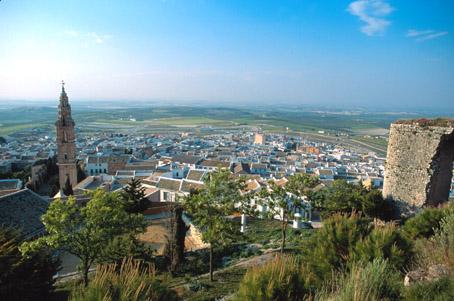 Read more
Read less
Beautiful town belonging to the Campiña district, located on a slope of Sierra Becerrero, in the south-eastern part of the province, near the border with the province of Malaga. From the castle there is a splendid view of the surrounding landscape of fields of cereals and olive trees.
It is known as the town of "mantecados", since it is the one which produces the greatest amount of sweets in Spain. It is also famous for its history and works of art. Declared Historic-Artistic centre in 1965, it has a large number of monuments and interesting buildings, including the Church of San Sebastián, the Church of Santa Marí­a, the Convent of Santa Clara, the Balcón de Andalucí­a, the Tower of the Victoria, the Palace-residence of the Marqueses de Cerverales or the corner of the calle Amargura.
History
The oldest human settlements date back to the Neolithic. There was also a libyan-phoenician settlement at Los Canterones and below the fortified AREA of Estepa.
The Carthaginians called the locality Astapa. In the year 206 B.C., during the Punic Wars, it was destroyed by the Romans, who later rebuilt it and called it Ostippo. Numerous inscriptions from that period have been found, and the locality was named in Antonino"s Itinerary. In those days the inhabitants of the town lived in the upper part of the present-day locality, but there were also some who settled in the plains to cultivate the land.
During the period of Al-Andalus it was called Istabba, and at that time was an important urban centre.
The Christian conquest was undertaken by Ferdinand III in 1240. From 1267 to 1559 the town was the headquarters of the Grand Masters of the Order of Santiagoo 1267. It was then bought by the Marquis of Estepa. For a long time it was the capital of the Marquesado de Estepa.
In 1886 it received the title of town from the queen Marí­a Cristina.

Estepa
Municipio
The weather today in Estepa
Max

11

Min

7

Max

51

Min

44
°C
°F