Escuela Montalbán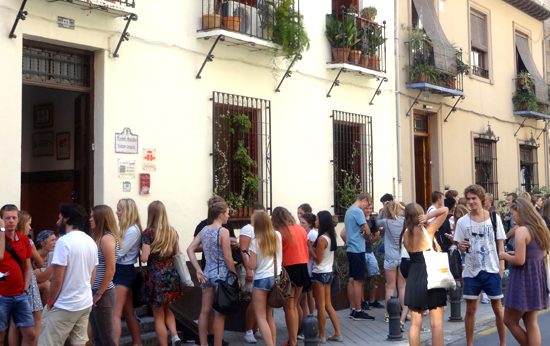 Read more
Read less
Escuela Montalbán is a private language school in Granada offering intensive Spanish courses in one of the most fascinating cities in all of southern Spain. The personal and friendly atmosphere in the courses, combined with the city's Andalusian ambience, will make your linguistic journey a truly unforgettable experience.

Students of all ages and nationalities take part in the course programme throughout the year. The school is located in a quiet, central area of the city, occupying an Andalusian-style house with a typical inner courtyard, which is a popular meeting point for the students. The classrooms are spacious and fitted with modern equipment. Here is where the Spanish courses are held as well as many activities from their extensive cultural programme.
Escuela Montalbán is accredited by the Spanish Instituto Cervantes. With 1000 students every year the school can be considered as a medium-sized Spanish language school. The school is also a member of Tandem International, a network of language schools in Europe and overseas.
Office hours: Monday to Thursday: 09.00 - 18.00 h Friday: 09.00 ´- 15.00 h
Services and infrastructure
Target audiences
Professional, Friends, Lgbti, For families, Seniors, I travel alone, deal, Couples, young people
Quality brands
-, Declaration of responsibility for anti-Covid measures