Mercado San Agustín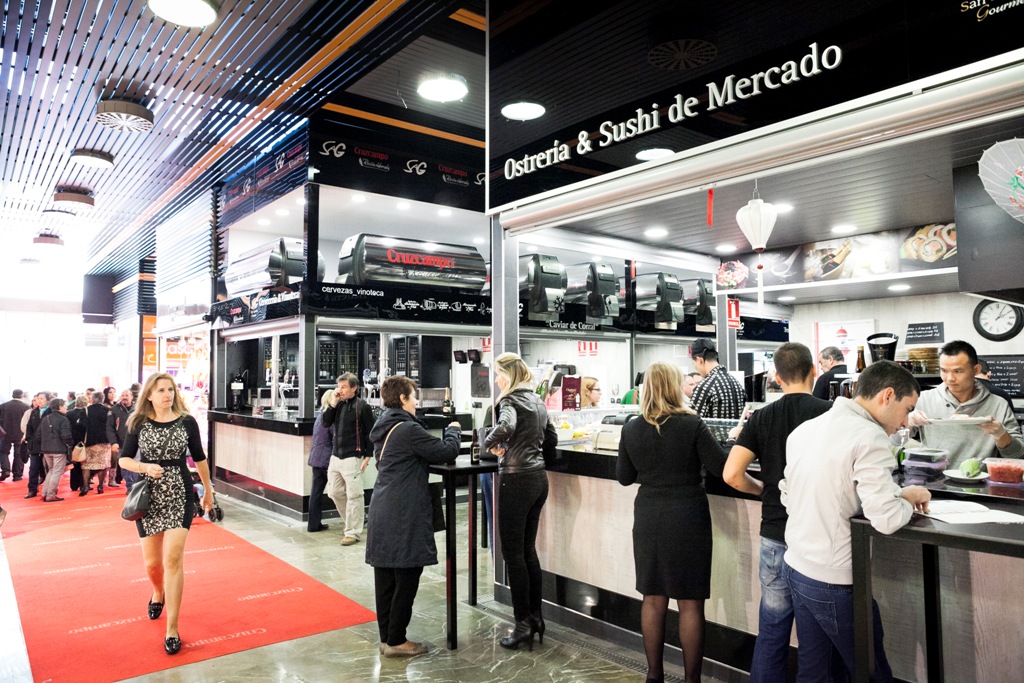 Read more
Read less
Mercado San Agustín offers a new concept in gastronomy. Located in San Agustín Market in the heart of Granada city centre, it is very close to Cathedral, Gran Via and the García Lorca Museum.
Choose from over 600 varieties of freshly-made products while sitting at a table indoors or on the spacious air-conditioned terrace.
Come and discover the perfect recipe. With you, we have all the necessary ingredients.
Sunday to Friday from 8 am. to midnight. Saturdays from 8 am. to 1 am.
Services and infrastructure
Accessible for handicapped
Parking
Terrace
Unique building
Target audiences
Lgbti, Seniors, For families, young people, Friends, I travel alone, Couples
Segments
Culture, Gastronomy
Specialties
Tapas, Pizza-pasta, Platos de cuchara, Roast meats, Desserts-Sweets, Cocina tradicional, Shellfish, Salads, General, Vegetables, Meat, Verduras, Wines, Fish, Rice dishes
Types of cuisine
General/international, Italian cuisine, Oriental cuisine, Vegetarian cuisine, Other countries, Mediterranean cuisine, Andalusian cuisine