Horse Fair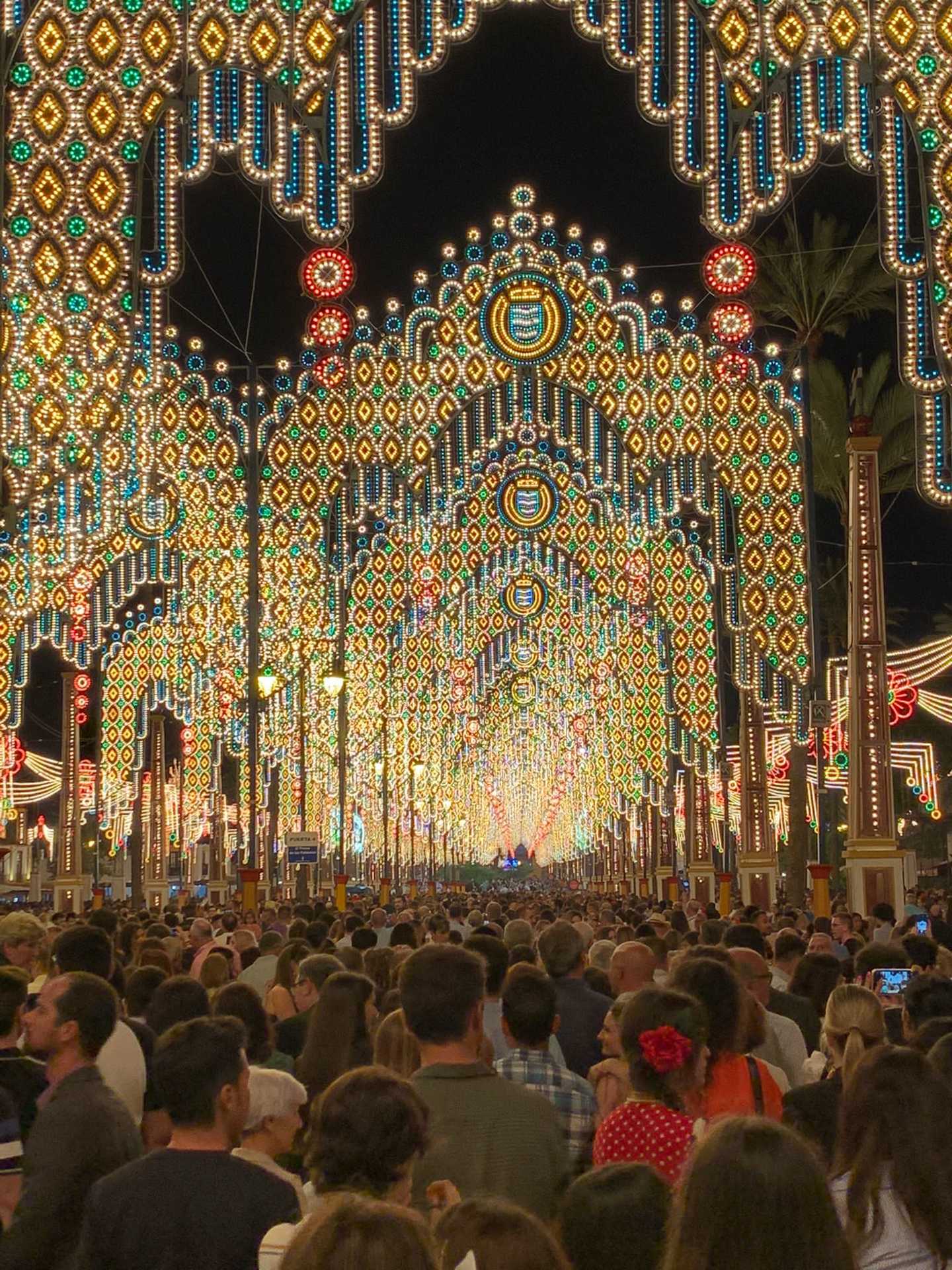 Read more
Read less
Place
Jerez de la Frontera
Jerez puts on its finest apparel to celebrate the most important week of the year.
The Horse Fair offers visitors the opportunity to enjoy, in a single enclosure, the sherries of Jerez, the magic of flamenco and the spectacular promenade of horses.Jerez celebrates in style its most popular festival, the week Jerezanos wait for all year round, and that brings an ephemeral city of decorated booths to the Parque González Hontoria, in a unique and unrepeatable atmosphere and the essence of the Jerez nature.
The Horse Fair has been declared of International Tourist Interest, that one week transforms Jerez and reveals the uniqueness of our city and its huge tourist attraction.
During this week, our municipality looks it's very best when concerned with its main tourist attractions: horses, flamenco and sherry.Equestrian activities run in parallel, as shown by the competitions of "Chase and Knock-down", dressage, exhibition of carriages and other related events, and are the main uniqueness of this fair, and take place in various parts of the municipality.
In the main enclosure, without doubt the absolute protagonist is the promenade of horses. Throughout the week, but mainly from the Wednesday of the Fair, the fairground is adorned with the parade of riders and carriages, one of the most attractive and genuine of the Jerez celebrations.
Services and infrastructure
Target audiences
young people, Seniors, Lgbti, Friends, For families, Couples, Professional, I travel alone
Segments
Equestrian Tourism, Flamenco, Leisure and fun