Mercado de Atarazanas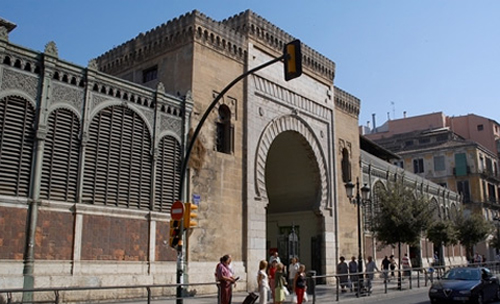 Read more
Read less
The Mercado de Atarazanas is one of the buildings which best represent the architecture of the nineteenth century in Malaga. It's one of the most important shopping centres in the city where every day the people of Malaga come to buy fresh produce, one of the hallmarks of this market. Many of the visitors come for the tapas and fresh "pescaíto" (typical small fried fish) in the bars in the market, or just to stroll through this building which has been able to preserve its traditional essence.
The market dates back to the 14th century and was originally occupied by a Nasrid boatyard. After the Christian Conquest, the building began to be used as a warehouse, an arsenal, a military hospital and a barracks.
It was in 1870 when the project by architect Joaquín Rucoba for the construction of a new central food market was approved. Intervention by the San Telmo Academy of Fine Arts in Malaga made it possible to save the old monumental gateway, which became the gate of the main façade, which at that time led directly to the sea.
The Mercado Atarazanas was declared of to be of Cultural Interest in 1979 and it was completely refurbished to recover its original design.
Monday to Saturday from 8 am. to 3 pm.
Services and infrastructure
Accessible for handicapped
Historic building
Target audiences
Seniors, For families, Lgbti, Couples, Friends, young people, I travel alone
Segments
Culture, Gastronomy
Types of cuisine
Mediterranean cuisine, Andalusian cuisine