Cañón de las Buitreras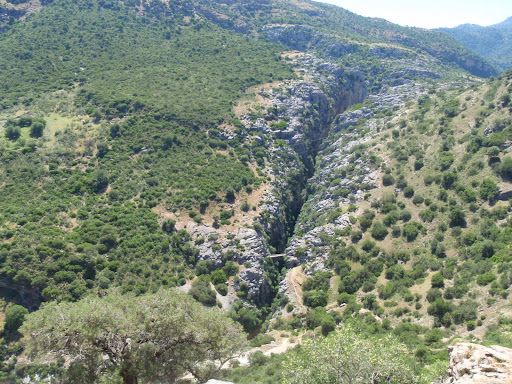 Read more
Read less
This spectacular canyon is located on the eastern edge of Los Alcornocales Nature Park, close to the Málaga village of Cortes de la Frontera. It has stunning vertical walls, and is over 100 metres deep.
The Guadiaro River has gradually carved this narrow canyon out of the rock (limestone and similar) that makes up these mountains. Along with erosion by the river is the high rainfall here that has formed the walkways and caves typical of karst landscapes. The course of the Guadiaro River here has to drop from one level to another with the resulting large waterfalls that make the place even more beautiful.
Close to the canyon there is a forest of holm oaks, mixed in with juniper, mastic and carob trees. There is one plant species, however, that is worthy of special note: the palmetto, which is the only autochthonous European palm tree. Here, this palm tree is reminiscent of its more exotic relatives, with some trees reaching more than two metres in height.
The name "Cañón de las Buitreras" (Vultures' Canyon) is no coincidence. Its steep walls are the nesting ground for a large colony of Griffon vultures. With a pair of binoculars you can see other birds such as stock doves and dippers. Its waters are also home to otters.
Man has also played his part in the formation of the landscape, with the construction of impressive tunnels and bridges for the Algeciras-Ronda railway line. Also of interest is the irrigation system called Puente de los Alemanes, located in one of the most picturesque spots.
Services and infrastructure
Target audiences
Couples, Seniors, Friends, For families, young people, Lgbti, I travel alone
Environmental units
Media Montaña Bética mountain
Statement date
01 / 10 / 2003