Orce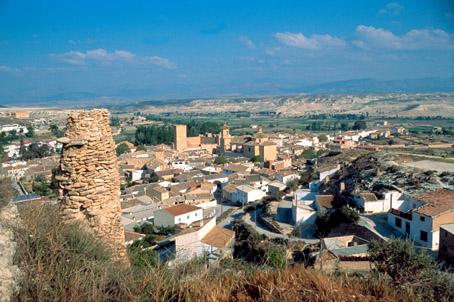 Read more
Read less
In the Hoya de Baza, in the eastern most point, on the existent depression between the mountain ranges of Sierra Encantada, to the North and Sierra Umbrí­a, and to the south, lies Orce, a worldwide famous town due to the discovery in 1976 in Venta Micena, a dependent village of Orce, of a first class archaeological and palaeontological site, where in 1982 the so called "Man of Orce", the skull of a boy, was found. It may be a million and a half years old, thus being the oldest remains in Europe.
History
The archaeological remains found in Venta Micena and Barranco del Paso prove the ancient origins of this town. The economic and military route from the west coast of Spain and Cartagena to the mining area.

The Alcazaba (Moorish castle) was built in the 11th century in the Arab Andalusian period, as part of the formation of small Arab kingdoms called Taifas. In 1320 it became part of the kingdom of Granada, limiting with Christian Cazorla, Segura, Caravaca and Lorca. In the Mid 15th century, there was a surprise attack in the hands of D. Rodrigo Manrique, father of the poet Jorge Manrique. Ten years later it was re-conquered by the Granada King Muhammad X, which re-established the borderline of the North mountain ranges. It was given out to the Catholic Monarchs in 1488. After the conquest it became part of the domains of D. Enrique Enriquez.

Orce
Municipio
The weather today in Orce
Max

30

Min

12

Max

86

Min

53
°C
°F