Oria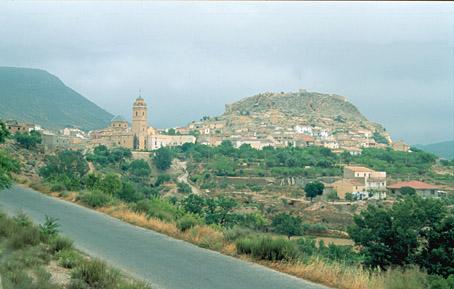 Read more
Read less
Village situated in the AREA of the Almanzora Valley, in the Sierra de las Estancias, surrounded by bare hills and fields of cereals, olive and almond trees.
History
With regards to its history, there are archaeological remains in Picacho. From Al-Andalus times there are a few mosques between Oria and Cerro Real. These mosques formed the centre of devotion of the times. The historian Jose Angel Tapia tells us that "those hills of Oria were sacred places from Neolithic times and that there were Iberian, Christian Roman-Visigothic, and Mozarabic temples here in the Middle Ages".
With the Christian conquest the Catholic Monarchs gave these territories in 1492 to don Juan Chacon.
Before the War of the Alpujarras (1568-1570), Oria had 80 inhabitants. The Moorish revolt spread through the whole of the Almanzora Basin. El Maleh formed a band of 150 men, who under the orders of Sebastian Elquagaci, had the task of stirring up the revolt in nearby villages. In Albox this band had special significance as 40 Christians died and 13 women were taken prisoner. Sebastian Elquagaci was captured and taken to Cuenca where he was put on trial by the Inquisition. He was condemned to having his property confiscated, perpetual dishonour and six years in the galleys. With the end of the fighting, brought about by don Juan of Austria in 1570, the Moors that were left were expelled from the Kingdom of Granada and the repopulation of Oria was carried out with old Christians.
Currently it has a population of about 2,400 inhabitants and the majority of them make their living from agriculture.

Eminent citizens
Ricardo Gutierrez Roig, physician to King Alfonso XII.
Antonio Marchan, miniaturist.
Oria
Municipio
The weather today in Oria
Max

8

Min

7

Max

46

Min

44
°C
°F