Pozo Alcón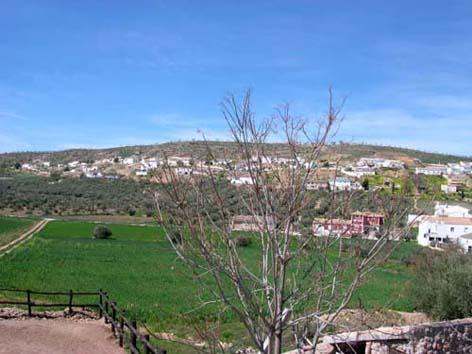 Read more
Read less
This village, near the border with Granada, is situated to the south east of the province on flat lands covered with olive and almond trees and some vineyards, at the foot of the mountains of the same name which are linked with the Sierra de Castril Natural Park. Near the village we can find the beautiful La Bolera Reservoir.
Part of its municipal district is included in the Sierras de Cazorla, Segura and Las Villas National Park, the largest protected natural space in Spain: an orographic labyrinth of valleys, calares, gorges, mountains and flat lands of enormous hydrological importance (due to the numerous rivers and streams which spring within the Park); of great botanical importance (different varieties of pine trees and a lot of endemic species); it is also important aesthetically and from a wildlife point of view. Because of this it is one of the most visited and frequented natural spaces in the country.
History
Its origins are not clear. In 1331, the name of Poçuelo is mentioned in the same place where nowadays the village of Pozo Alcón is situated.

Apparently, the first settlers came to these lands in the late 15th century, when it still was called Campo de Cuenca.

It belonged to Ubeda until 1554, when it passed to Quesada which had just segregated from Ubeda, taking Pozo Alcón and Hinojares under its jurisdiction.

The village grew around the old Cortijo del Pozo (a country estate). Its church belongs to Quesada's archpriesthood. King Felipe IV gave Pozo Alcón the title of Village in 1648, becoming an independent village.

It is said that two of the caravels of Colon, la Pinta and La Niña, were built using pine trees from the village.

It is also said that, in this village, Cardinal Aragón convinced the outlaw Pedro de Valenzuela to surrender.

The job of mule driver is traditional in the village.

Eminent citizens
Brother Pedro Báez.
Pozo Alcón
Municipio
The weather today in Pozo Alcón
Max

32

Min

16

Max

89

Min

60
°C
°F
en
Read more
There are no results to show
What territory do you want to visit?