Sierra de Castril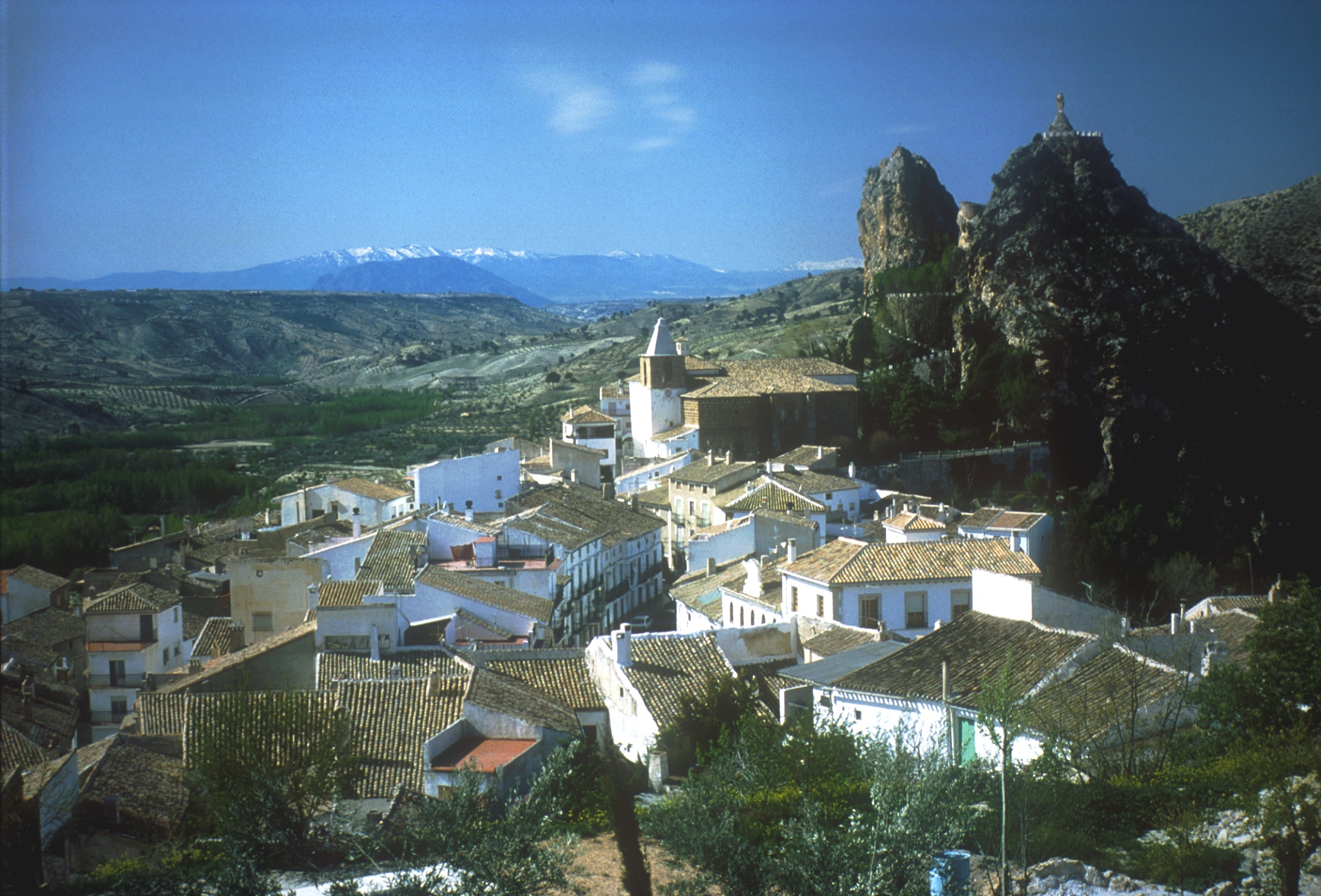 Read more
Read less
Along the sunny slopes of Sierra de Cazorla and north of the province of Granada, Sierra de Castril rotates around the water axis of the river that gives its name to the mountains. A stream that, like a huge inverted funnel, irrigates water and land from the highest peaks, where they surpass two thousand metres, spilling orchards along the high plateau of Granada.
The different rock along which the waters run will condition the resulting landscape. This way, the peaks are dominated by the Los Prados del Conde lapiaces, sink-holes, and the ephemeral lakes in La Torca de Fuenfría and La Laguna, which give way in the middle of its course to wide and deep valleys in the main one, while its tributaries carve vertical ravines, beautiful enclosed and spectacular waterfalls of La Magdalena and Lézar. Arriving to the town of Castril, the river, dammed at El Portillo, later spills along a row of highly colourful orchards before becomes lost in the dryness of the plateau.
In the mid-mountain, with abundant gorges and rocky crags, oak and maple forests lead, at lower heights and depths, to padded plants like the Adenocarpus Hispanicus and a pasture which alternates with small forests of salgareño pine, juniper and holm juniper, wild rose and barberry. This is where is the greatest number of endemic species appear on the cracks - Cazorla violet, Cazorla aquiline, daisy of Castril and a rare jaramago, the Vella castrilensis and the blanquizares, dolomite thyme. The fauna is quite abundant because mammals, reptiles and birds of the mid-mountain are at the same height as wild goats, bearded vulture, golden eagle and short-toed eagle, and some small birds - northern wheatear and black redstart - that feed on rare insects that find shelter in the stone cracks, like the Capricorn beetle. When the river loses exuberance, a picturesque valley of fruits and vegetables surround a riverbank forest comprising willows, ash trees and poplars whose waters are home to common trout, otters and a cohort of water birds: kingfisher, white-throated dipper, Eurasian wren, grey wagtail and heron. The presence of singular trees is interesting, like the aceral of the gorge of Canalejas, Mediterranean hackberry of the Tunisia stream, the ancient yew tree of La Osa, the Aleppo pine of Los Madroñales and the pine tree of the Chirimbolo country house.
en
Read more
Coordinates not available
Services and infrastructure
Botanical Garden
Tourist Office
Target audiences
Lgbti, I travel alone, Friends, For families, Seniors, Couples, young people
Segments
Nature, Sports, Culture, Leisure and fun, Gastronomy
Type of activity
Multi-adventure activities, Kayaking, Hiking, Canyoning, Horse riding, Climbing, Mountaineering, Off-road vehicles
Quality brands
ISO 14001:2004
Environmental units
Alta Montaña Bética mountain
Statement date
28 / 07 / 1989