Punta Umbría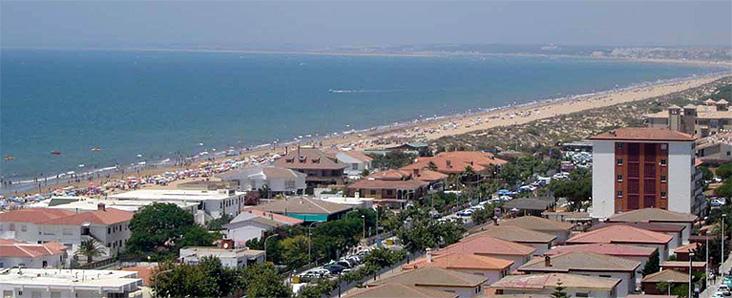 Read more
Read less
Village located near the capital on the banks of the Odiel and which has become an important tourist resort thanks to its beaches of fine golden sand. It offers good quality installations to the tourists of which it attracts a large number every year.
Within its municipal area are the Marismas del Odiel and the Enebrales de Punta Umbrí­a Natural Beauty Spots, two natural spaces of great ecological interest.
History
Its origin is in the watchtower built by the Huelva town council in the XVI century, although the population did not appear until the XIX century. There was only a watchtower from the times of Carlos III, a customs police post and some fishermen's huts.
In 1896 some Englishmen belonging to the Riotinto Mining Company built various wooden houses in the colonial style for the managers of the company.
In the 20's the first Spanish holidaymakers arrived. A regular river transport service with Huelva was established.
During the 30's its fishing industry reached its peak.
It was declared an independent municipality in 1959.
Punta Umbría
Municipio
The weather today in Punta Umbría
Max

17

Min

11

Max

62

Min

51
°C
°F