Enebrales de Punta Umbría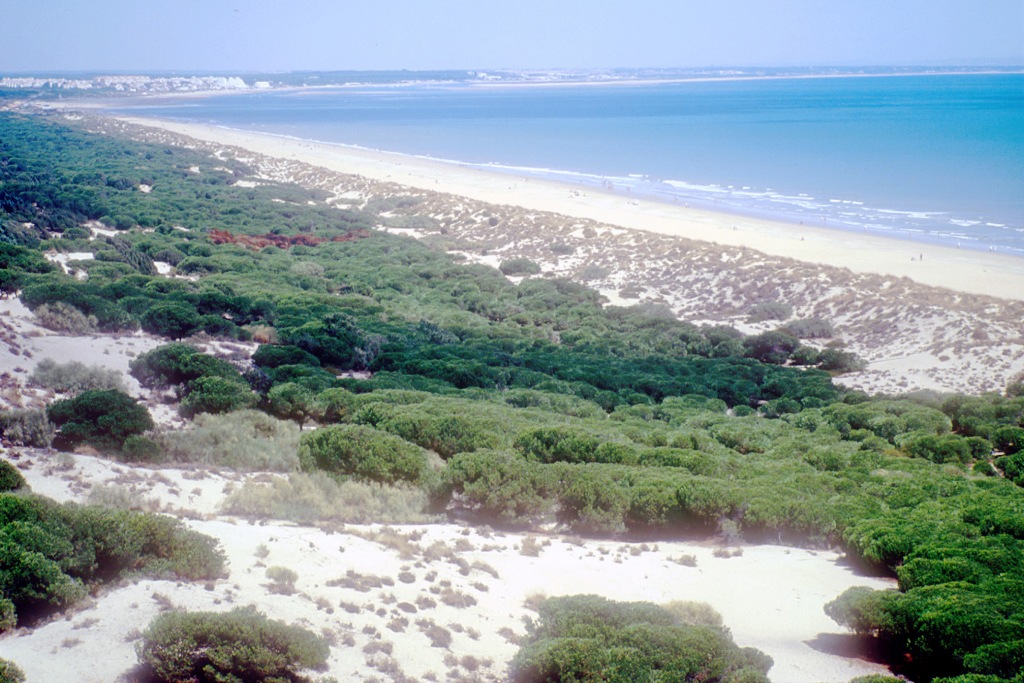 Read more
Read less
This coastal area runs from the town of Punta Umbría to La Bota Beach. It is a small area but has immense ecological value, being one of the few mixed woods of common and Spanish juniper that remain anywhere on the Andalusian coast.
In the inland area common juniper predominates, requiring protection, and with it you can see an abundance of mastic, aromatic Mediterranean scrub and replanted pines.
There are various footpaths-walkways that cross the area, running to the beach. Here you can see the other protagonist of this coastal woodland; Spanish juniper. Its root system means it can take hold in sandy soils. It produces fruit which, when ripe, besides being a favourite with the birds, is also used for its medicinal properties, as a culinary condiment and to flavour liqueurs.
If you stay quiet amidst the trees you may see the beautiful tit, the blackcap and the longtail. The vegetation is home to a wealth of fauna - reptiles and birds stand out especially. Amongst the former, we should mention the ocellated lizard, an endangered species that is easy to identify on account of its large, robust body with bright green-yellow coloration.
Walking along the signposted trail that runs almost the entire length of the area, you can see what makes it special.
The tides and sea breeze carry an array of shells to the fine sand of the beach. They have beautiful shapes and colours, belonging to many different species.
The proximity of this natural area to a town and its signposted itineraries make it an excellent place for hiking and cycle-touring. You can also take a boat trip on the Punta Umbría estuary. The boats are known as "canoas" and once provided a communications route with the city of Huelva.
Services and infrastructure
Target audiences
young people, Friends, Couples, Seniors, Lgbti, I travel alone, For families
Environmental units
The Atlantic coast of Andalusia
Statement date
28 / 07 / 1989