Sierra de las Nieves Trail - GR 243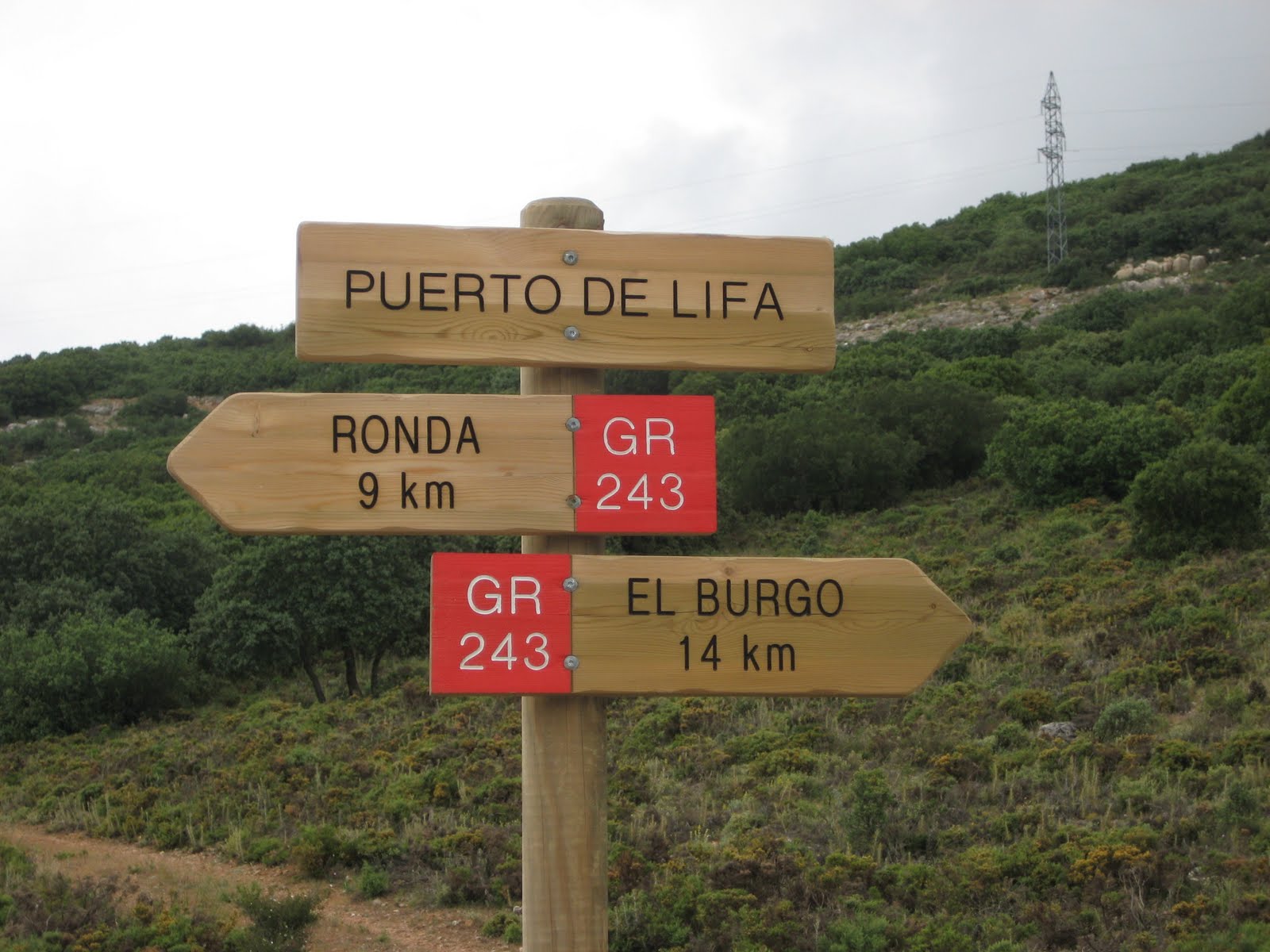 Read more
Read less
The Sierra de las Nieves Trail - GR 243 runs from north to south through almost all the towns of the Sierra de las Nieves Biosphere Reserve, a nature paradise where man has achieved perfect balance with nature throughout the centuries. Its various stages connect the villages from Ronda to Istán. The route, which runs almost exclusively through areas of low difficulty so that it can be used by most people, can also be done in the opposite direction: south–north.
The impressive natural richness of the Sierra de las Nieves, with its fairy-tale landscapes, a wide variety of ecosystems and species that can only be found here —such as the "pinsapo", a rare and beautiful fir tree that is native to the southern Iberian Peninsula— along with an impressive cultural, historical and ethnological heritage were the basis for declaring this territory a Natural Park and World Biosphere Reserve.
The Sierra de las Nieves Trail - GR 243 allows you to enter and get to know this spectacular natural area, and is the main axis for the important network of trails that exists in this Biosphere Reserve.
(The El Burgo to Yunquera stage and vice versa requires authorisation from the Department of the Environment of the Regional Government of Andalusia)
Type of Trail: Linear. Trail Status: Approved and Signposted 2009. Total Length: 94.28 km (with optional paths 122.38 km) Stages: 6 sections with two optional paths Maps: I.G.N ./S.G.E. 1:25.000. * Ronda – El Burgo: Sheets 1051-I, 1051-II, 1051-III * El Burgo – Los Sauces: Sheets 1051-I, 1051-IV * Los Sauces - Junquera: Sheet 1051-IV * Yunquera - Tolox: Sheet 1051-IV * Tolox – Monda and Guaro: Sheets 1054-IV, 1065-II, 1066-I * Guaro and Monda: Sheets 1066-I, 1065-II * Monda and Istán: Sheets 1066-I, 1065-II, 1065-IV * Monda and Juanar: Sheets 1066-I, 1065-II * Juanar – Ojén: Sheet 1065-IV
en
Read more
Itineraries
Sierra de las Nieves Trail - GR 243 - 1
Difficulty Medium - High
Length: 29.43km
Cycling percentage: 87.0%
Sierra de las Nieves Trail - GR 243 - 2
Difficulty Medium - High
Length: 23.75km
Cycling percentage: 42.0%
Sierra de las Nieves Trail - GR 243 - 3
Difficulty Low
Length: 18.14km
Cycling percentage: 100.0%
A Monda
B Istán
C Monda
D Istán
Sierra de las Nieves Trail - GR 243 - 4
Difficulty Low
Length: 13.8km
Cycling percentage: 100.0%
Sierra de las Nieves Trail - GR 243 - 5
Difficulty High
Length: 11.2km
Cycling percentage: 10.0%
A Parauta
B Istán
C Istán
Sierra de las Nieves Trail - GR 243 - 6
Difficulty Low
Length: 6.5km
Cycling percentage: 100.0%
Sierra de las Nieves Trail - GR 243 - 7
Difficulty Low
Length: 16.09km
Cycling percentage: 85.0%
A Monda
B Parauta
C Monda
Sierra de las Nieves Trail - GR 243 - 8
Difficulty Low
Length: 8.6km
Cycling percentage: 100.0%
A Yunquera
B Tolox
C Tolox
Services and infrastructure
Target audiences
Friends, I travel alone, Couples, Lgbti, young people, For families, Seniors
Season
Winter, Spring, Summer, Autumn