Salobreña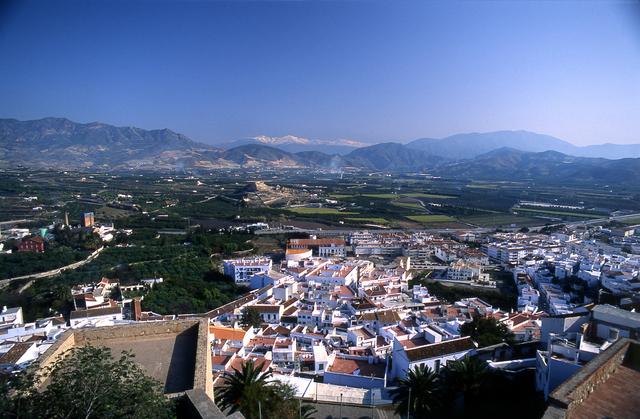 Read more
Read less
Salobreña offers one of the most characteristic images of Spanish Mediterranean coast.
It has been described as the Jewel of the Tropical Coast due to the perfect equilibrium existing in its well looked after layout, spreading white constructions over the Gran Peñón i.e. large rock, and the amazing profile of its Spanish-Moorish fortress and architectonic monuments erected between the valley and the sea.
It has a mild subtropical climate, which is propitious for the production of sugar cane and tropical fruit, as well as the enjoyment of the beaches most times of the year.
History
Town of ancient origin, where remains of Argar and Phoenician cultures have been found. It was Salambina for Carthaginians, Segalvina for Romans and Salawbiniya for Moors.
Under Roman rule it was part of the route linking Castulo and Malaka. It was also an important fortress in the Middle Ages and Alfonso I, where the Warrior expedition reached up here in his incursion in Andalusian territory.
Conquered by the Catholic Monarchs in 1489, it was defended years after by Francisco Ramí­rez from a Moorish attack.
In the 18th and 19th centuries it suffered dearly the attacks of Turkish pirates, forcing the inhabitants to retreat to safer places in the nearby mountains.
In the 20th century it started a period of prosperity due to the production of sugar cane and tropical species as well as tourism.

Important characters
Abu Ali al-Salawbini, Andalusian grammarian of the 12th century.

Salobreña
Municipio
The weather today in Salobreña
Max

28

Min

18

Max

82

Min

64
°C
°F