Real Instituto y Observatorio de la Armada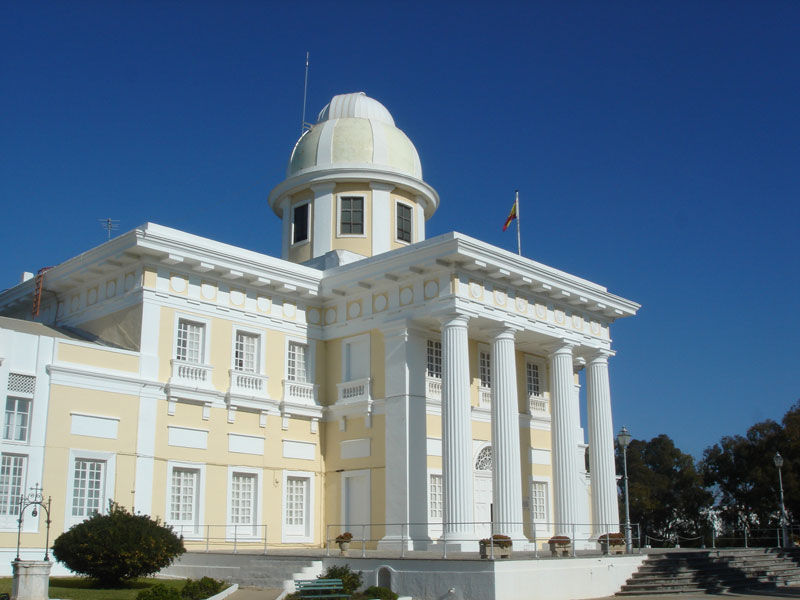 Read more
Read less
Located in the district of San Fernando, the Royal Institute and Naval Observatory is the oldest Astronomical Observatory in Spain and the fourth-oldest in the world. Founded in 1753 by Jorge Juan, this centre is where official standard time in Spain is set and it is one of the most important scientific centres in the world.
Its fields of research feature the Time section, which consists of a battery of atomic clocks which, since their installation in 1973, have established and maintained the Scale of Coordinated Universal Time (U.T.C. - R.O.A).
The Geophysics Section which has been functioning uninterruptedly since 1879 is also worth a mention.
The mission of the Astronomy Section since the foundation of the Observatory has been to make observations and theoretical studies on the positions of stars and celestial bodies in the solar system. At first those required for the publication of the Nautical Almanac and Astronomical Events Calendar and later, when its objectives were broadened, all those measurements which it was possible to make using their instruments and work methods, particularly those recommended by the International Astronomical Union.
The Astronomy Section is divided into three services: Wide Angle Astrometry, Solar Astronomy and Meridian Astrometry.
This centre is the most important geomagnetic observatory in Spain, and for this reason it also has a seismological station.
The Library of the Observatory comprises over 30,000 volumes and its catalogue includes 4 copies of incunabula. It also has an enormous historic and cultural heritage, with an important archival and bibliographic collection.
You can take a guided tour of the facilities, including the areas of astronomy and geophysics, the time laboratory, astronomical events calendar, seismology and the library.
Monday to Friday, 9am to 2pm. Your visit should be booked in advance.
Services and infrastructure
Target audiences
Friends, I travel alone, For families, Lgbti, Seniors, deal, young people, Couples
Duration
2 horas 15 minutos