San Nicolás del Puerto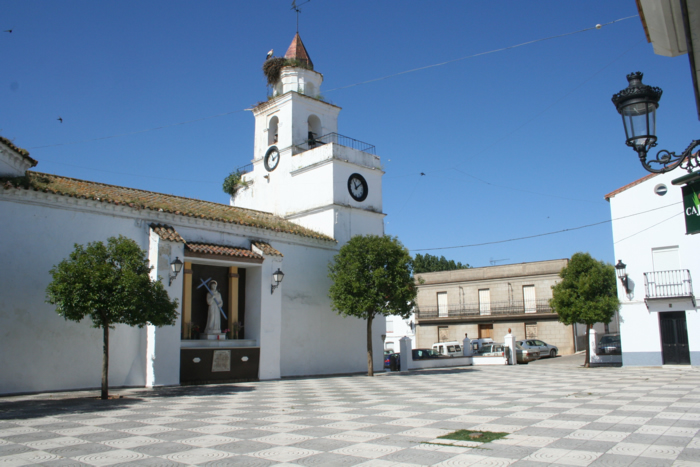 Read more
Read less
Mountain town located to the north of the provinces, at the heart of the Sierra Norte Natural Park, a mid-mountain area with extensive dehesas interspersed with forests of holm oaks, cork oaks, gall oaks, chestnut trees, pines and elm trees; as well as the gallery forests along the rivers.
This location has the ideal conditions for animal species like otters, wild cats, wild boars, deer, fallow deer or mouflons. The land also has ideal conditions for raising cattle. The Rivera de Huéznar, passing through the municipal district, creates spots of exceptional beauty. Also in the district is the Cerro del Hierro, without doubt one of the most interesting and spectacular places in all of the Sierra Norte Mountains.
The centre, with simple traditional architecture, is a quiet place in harmony with the surroundings. The Church of S. Sebastián is one of its highlights.
History
It seems that the origins of the town go back to a Celtic settlement called Iporci. later occupied by the Romans. Its strategic importance is evidenced by the elevation of the terrain and the numerous artefacts discovered. Some authors claim that the Roman road between Seville and Merida passed through the town.
At the time of Al-Andalus It became quite important due to the exploitation of the silver mines in the AREA. At that time the fortress was built, of which a tower still exists.
Following the Christian Reconquest it was handed over to the conde-duque de Olivares.
It obtained its own jurisdiction when feudal domains were abolished at the beginning of the 19th century.

San Nicolás del Puerto
Municipio
The weather today in San Nicolás del Puerto
Max

24

Min

20

Max

75

Min

68
°C
°F