Parroquia de Santo Domingo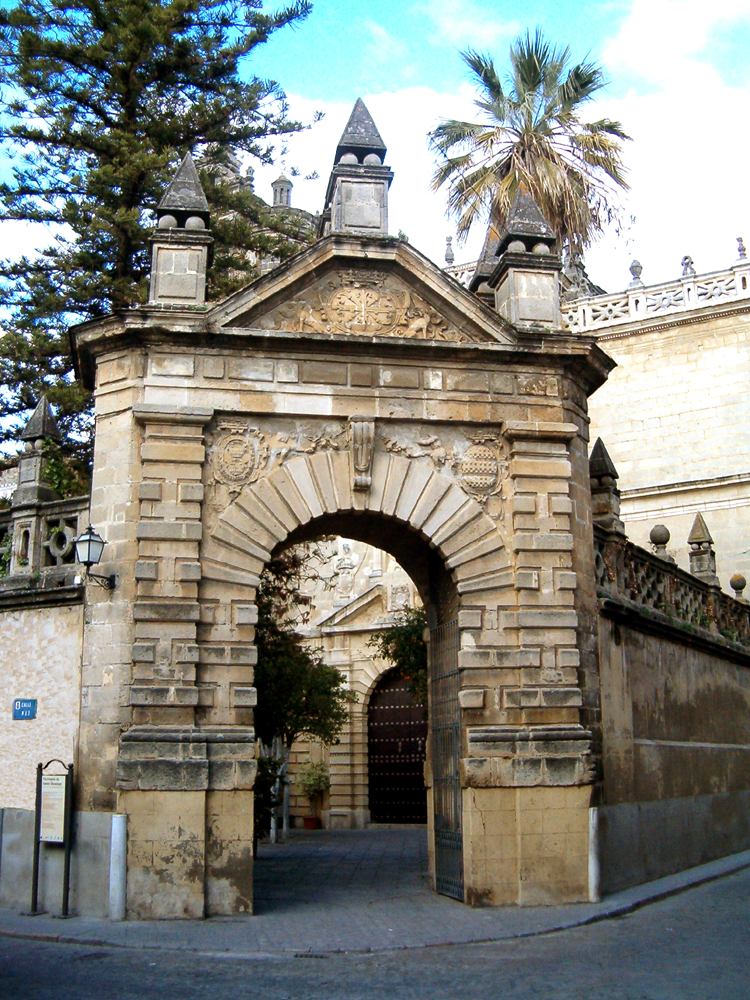 Read more
Read less
The temple of the Parish of Santo Domingo is the only one in Sanlúcar de Barrameda built entirely stone. It was built between 1558 and 1570 at the expense of the Countess of Niebla and Regent of the estates of Medina Sidonia, Leonor Manrique de Sotomayor y Zúñiga who, together with her husband, the Count of Niebla, Don Juan Pérez de Guzmán, is buried in the chancel of the church.
Designed by Hemán Ruiz II, work was directed by Francisco Rodríguez Cumplido, master builder of the dukes, and by Francisco de Carona. The Portada del Compás, also in the Mannerist style, is by Cristóbal de Rojas.
The façade of the church also has a Mannerist façade and on one side there is a bell tower. It has a single nave, a large transept and side chapels. The foot of the church features a beautiful choir loft in stone decorated with heraldic symbols: castles, lions, the crest of Santo Domingo and the crest of the Guzmanes.
The Main Altarpiece is in the Baroque style of the 18th century, with elements from a previous one built at the end of the 16th century by the sculptor Miguel Adam. The outstanding features are the sculptures of Santo Domingo, by Adam; a San Francisco de Asís by Pedro de Asencio and the images of the Cristo de los Milagros by Miguel Adam and the Virgen del Rosario "La Galeona".
It was one of the most important churches in the region, where prominent priests relating to the discovery and proselytism of the New World are known to have stayed.
Consulte horario visitas: https://www.sanlucarturismo.com/7563-2/
Services and infrastructure
Target audiences
I travel alone, Professional, Couples, Seniors, Lgbti, young people, For families, deal, Friends